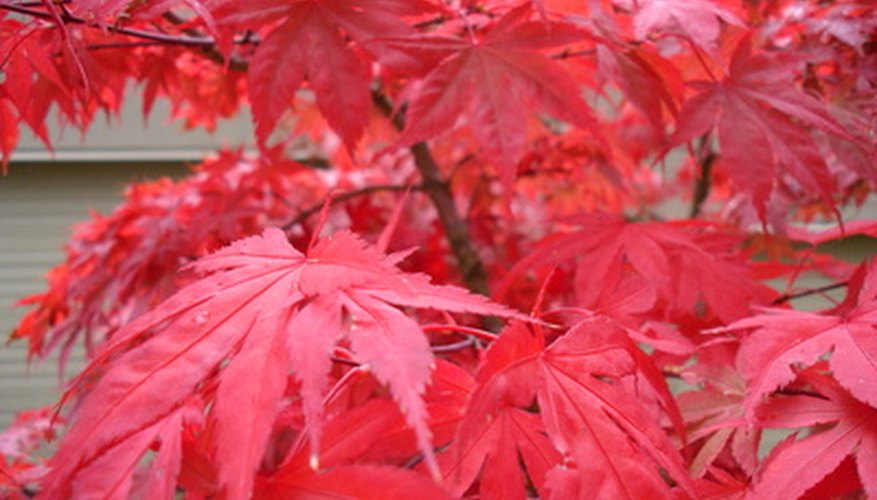 Starting maples from seed allows you to add trees to your landscaping without the need to purchase saplings. Use seeds from existing trees in your yard, those harvested from wild trees or ask for seeds from friends and family that have existing maples. The methods for planting the seeds depend on the type of maple you are growing. Spring-seeding maples, such as silver maples, are planted immediately, while fall-seeding maples, such as sugar maple, must be treated to break dormancy.
Fill a plastic bag with moist peat moss if you are planting a fall-seeding maple. Place the maple seed in the peat moss, seal the bag closed, and store at 33 to 39 degrees F for 40 to 90 days. Do not stratify a spring-seeder; plant these immediately upon collecting.
Fill an 8-inch diameter plant pot with a moist, well-draining potting mix, such as a vermiculite or peat mix. Sow one maple seed ¼ to 1 inch deep in each pot. Generally, plant seeds at a depth two times their width.
Set the pot in a warm room. Cover with a plastic bag to retain moisture during germination. Germination takes approximately 30 days after stratification is complete, if applicable.
Remove the bag once seeds sprout. Place in a warm, sunny window and water when the surface of the soil begins to dry.