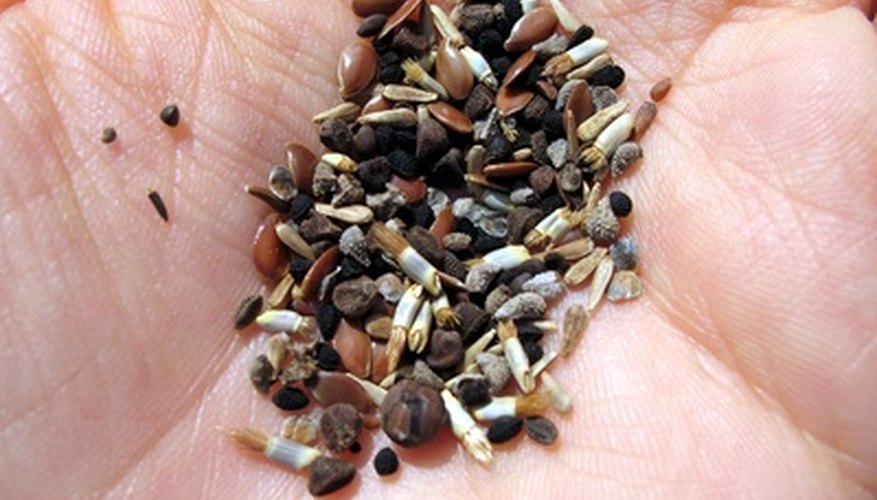 Start a landscape feature or vegetable garden by transplanting seedlings obtained from a garden store or nursery, but planting seeds is typically more budget-friendly. A lot depends on the specific plant variety when directly seeding into outdoor soil, but several general management strategies can help ensure a successful outdoor seeding experience.
Plant seeds or seedlings after the last frost date has passed, or longer if the seeds have a specific soil temperature at which they germinate.
Break up the ground with a spade to a depth of at least 6 inches. Mix in 2 inches of aged compost.
Plant the seeds at the depth specified on the seed packet, as this varies widely by plant species. Bury the seed at a depth that's approximately three times the seed's thickness, if no seed packet is available, according to Iowa State University.
Water the seeds so that the soil covering the seed is not washed away. Moisten the dirt to a depth of a 2 inches. Repeat twice daily or as needed to keep the ground consistently moist. Reduce or increase watering as needed for the specific plant species once the seeds germinate.
Add mulch around the germinated plant once it has reached a height of 4 to 5 inches. Pile the mulch 3 inches deep to conserve soil moisture and prevent weeds from invading the garden area.