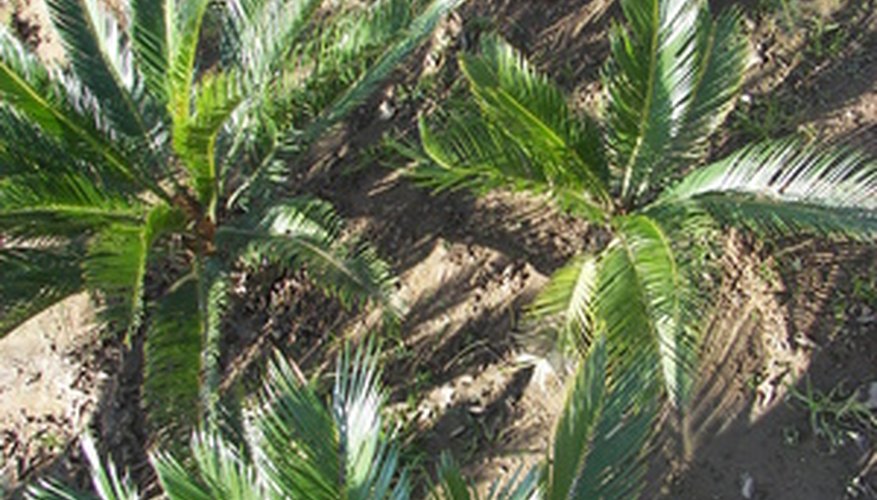 Gardeners living in tropical regions have the benefit of growing a multitude of palm trees and cycad trees in their outdoor landscapes. The sago is an energetic and rewarding cycad tree to nurture in a landscape because it grows readily without extensive maintenance. Sagos growing in adequate soil will not need extensive fertilization to stay healthy and vibrant. Fertilize a sago to help it stay strong and green in your yard.
Select a palm fertilizer that contains equal percentages of nitrogen and potassium (phosphorus is unnecessary for sagos). Additionally, find a palm fertilizer that contains magnesium (1/3 of the nitrogen and potassium amounts).
Sprinkle the fertilizer evenly over the soil from the base of the tree out as far as the fronds extend. Use 1/2 lb. of fertilizer for every 2 feet of trunk diameter. Fertilize the sago for the first time in very early spring.
Water the sago well immediately after applying the fertilizer to the soil to enable the nutrients to penetrate down into the roots. Water only enough to saturate the soil evenly.
Fertilize the sago again one or two more times during the growing season, spacing the fertilizer applications two to three months apart.