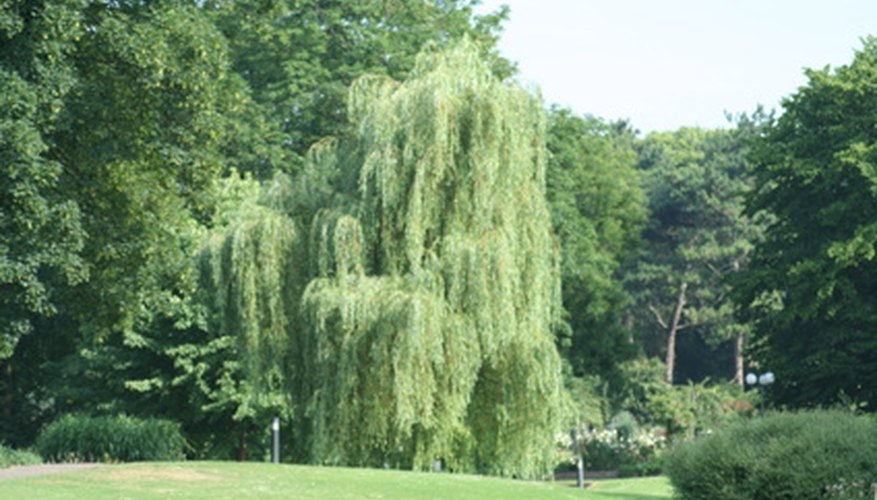 Weeping willow trees can have a majestic presence. The trees require a large landscaping area because they can easily grow to a 50-foot height and a 35-foot width. You can grow a weeping willow tree from a simple branch. You must seek out a portion of your property that is a distance from your well, water pipes and septic system. They thrive near a water source such as a pond or lake.
Assess your property and make a decision on the best location for a willow tree. The weeping willow needs full sun. Prepare the area for planting by mowing the grass. Mark the spot with a post.
Seek out a mature healthy tree. Speak to the landowner and ask if you can have a branch from the tree when the leaves have fallen away.
Cut a branch from the tree in late summer or early fall with pruning shears or small handsaw. The branch should be under 6 feet tall and 1 to 2 inches in diameter at the base.
Dig a hole at the point where you marked the planting spot. It should be 18 inches wide and deep. Fill it with mixed soil and compost.
Insert the end of the branch into the center of the prepared hole. Fill in the soil around the branch until it is securely in place. Firm soil around the branch to keep it immobile. Water the area thoroughly.