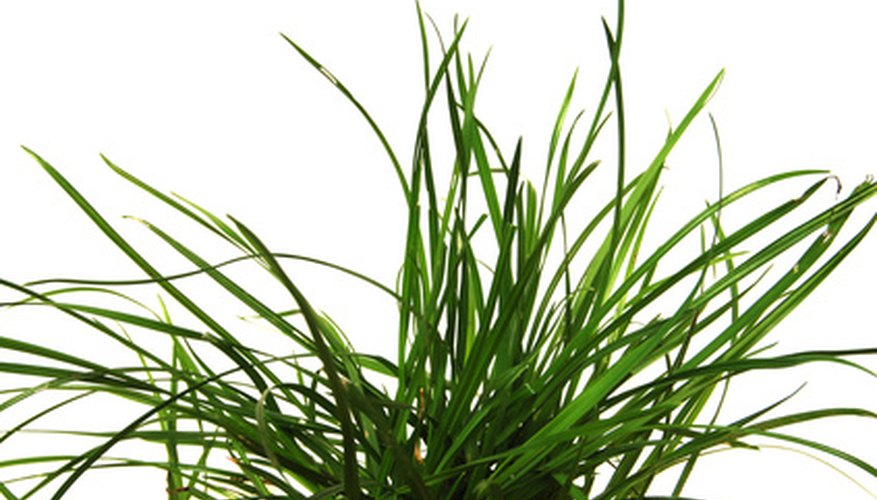 Florida is a state with hot summers and mild winters. The state falls between U.S. Department of Agriculture Plant Hardiness zones 8 and 11. The soil in Florida varies from red loam in the upper panhandle to sandy soil in the Flatwoods area, peat soils in the everglades and lime-rich soil in extreme southern Florida. Weather and soil play a large factor in establishing a healthy lawn in Florida. Before you seed your lawn, you should carefully prepare your soil and select a warm-season grass for your lawn.
Have a soil test to determine your soil structure and find recommendations for soil amendments. Citizens of Florida can submit a soil test to the University of Florida IFAS Extension System Analytical Service Laboratories through local county extension offices. Contact your local extension office for information on taking a core sample and packaging it for testing.
Purchase soil amendments for your soil based on the recommendations made by the extension service. One amendment that will improve your soil no matter what structure it contains is compost. Compost helps clay soil drain as well as assisting sandy soils in holding nutrients, moisture and air. In southern Florida, you may wish to purchase sulfur to lower the pH of limestone soils while lime can help raise the pH in the peat-filled everglades.
Break up your soil with a rototiller to a depth of 6 inches. Spread your soil amendments over them to a depth of 4 inches and mix by passing the rototiller over the soil again.
Smooth out your soil with a garden rake and re-grade it so that it slopes gently away from your home. Rake furrows for grass seed into the soil and water well.
Purchase warm-season grass seed for your lawn. Grass that grows well in Florida's heat includes St. Augustine, Zoysia and Bermuda grass. Pour your seed into a broadcast spreader based on application recommendations on the grass seed packaging. Application rates will vary among seed manufacturers.
Push your broadcast spreader over your soil in one direction. Walk each section of your lawn in strips. When you have finished, fill the spreader again and pass over your lawn a second time walking a path that is perpendicular to the first pass.
Cover your lawn with straw to prevent erosion and water twice daily with ¼ inch of water each time. Measure your watering with a rain gauge.