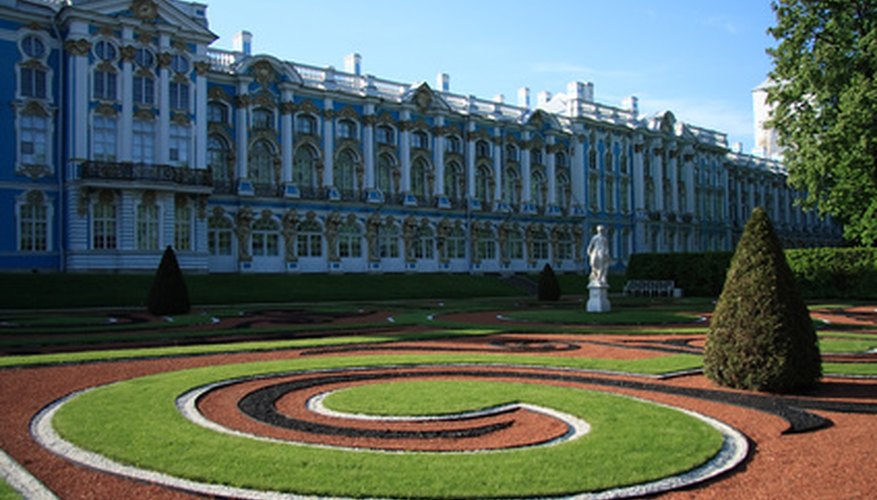 Landscape edging defines the different areas or sections of the yard. Edging often functions to help with drainage and separation of plants. Most homeowners make this the final step in designing and finishing their yards. Instead of hiring a professional landscaper, homeowners can save money and add landscape edging as time and budgets permit.
Lay Out the Yard
One of key elements in landscape edging is to lay out the design of the yard. Consider what different areas will be utilized for and how to separate them. For example, a lawn and driveway might join. Edging between the two will prevent grass from creeping into the driveway. A flowerbed and tree may join together, but no edging is needed because they flow together naturally.
Continuity of the Landscape
Select edging that provides continuity to the landscape. Edging material should match the sections it is separating and defining to blend into the landscape. The focal points of the yard should not be the edging but the different areas being divided. For example, small wood stumps provide a nice edging between a wood property border patch and a lawn. Small, concrete edging pieces blend well between a concrete driveway and flowerbed or lawn.
Functionality of the Edging
Other than simply dividing sections of the property, edging can serve multiple functions. It can keep plants from one section growing in another. It can provide better drainage. When selecting the type of edging, consider what function it can provide. For example, a raised flowerbed under an ornamental tree with a trench edging can serve to provide drainage to the flowerbed and water for the tree.
Consider Permanency
Consider how permanent the landscape edging material is when selecting what to place in the yard. Often, homeowners like to change their overall landscaping. Some choices for edging will not lend themselves to changes several years in the future. For example, poured concrete in a trench will be challenging to remove later.
Natural Flow of the Area
Squares and rectangles are not the only shapes available for landscaping. Following the natural flow an area in the yard can make for very interesting sections and provide diversity. Use edging that will curve easily to create oblong, circular or even odd-shaped sections in the yard. For example, a curved walkway leading to the front entrance could be edged with flexible plastic piping.
Green Edging
Landscaping edging does not have to be concrete or plastic. Homeowners can use logs, recycled items, trees, shrubs or other vegetation to create sections and maintain a completely natural landscape. For example, river pebbles or small rocks could separate sections of a yard.