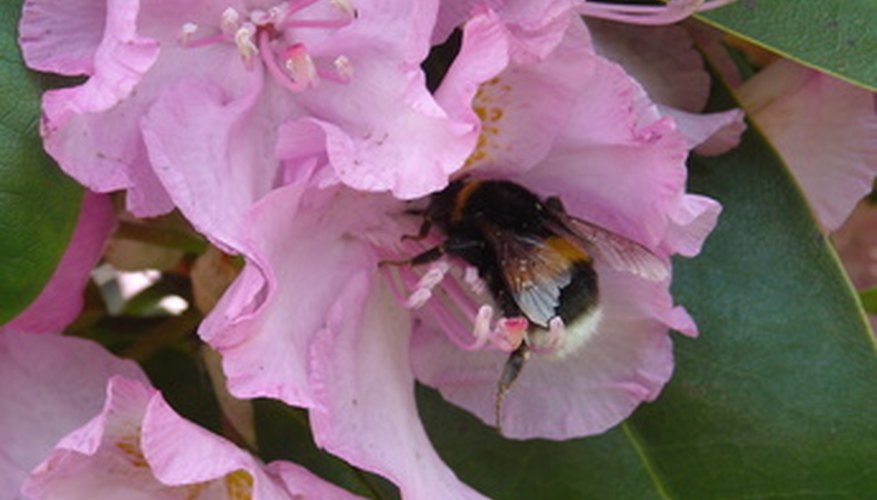 The Northeast extends from USDA Hardiness Zone 2 to Zone 7. Zones from 4 southward produce a variety of plants that bloom in the spring, some of them not waiting until the snow is gone. Protect the plants with mulch over the winter, and they will reward you with a colorful beginning of the growing season.
Bloodroot
Bloodroot (Sanguinaria canadensis) produces leaves that grow from 12 to 14 inches high and white daisy-like flowers with yellow centers that bloom in March and April. Plant bloodroot in partial or full shade and a soil that is moist to wet. Use bloodroot as a ground cover under trees and mulch with leaves over the winter. The plant is hardy as far north as USDA Zone 4.
Lenten rose
Lenten rose (Helleborus orientalis) blooms while snow is still on the ground. The plant grows from 16 to 20 inches tall and produces dark-green leaves that grow as long as 18 inches and as wide as 16 inches. The white or green-white flowers grow from 2 to 3 inches long in clusters above the leaves. Plant Lenten rose in partial to full shade and a soil that is moist and well drained to dry. The plant is hardy as far north as USDA Zone 4.
Koreanspice Viburnum
Koreanspice viburnum (Viburnum carlesii) is a shrub that grows to 8 feet tall and 8 feet wide. The plant produces hairy blue-green leaves that turn to bronze or wine in the fall if the shrub is planted in the sun. The white flowers bloom in mid April, growing in clusters up to 3 inches in diameter. Clusters of fruit replace the flowers starting out green, changing to red and finally black when ripe in the fall. Plant Koreanspice viburnum in full sun or partial shade and moist, organic, well-drained soil. The plant is hardy as far north as USDA Zone 4.
Korean Rhododendron
Korean rhododendron (Rhododendron mucronulatum) is a deciduous shrub that grows from 4 to 8 feet tall and produces medium-green, lance-shaped leaves that grow from 1 to 4 inches long and up to 1 inch wide, turning yellow, orange and wine in the fall. The rose-purple flowers bloom in early April, measure 1-1/2 inches in diameter and grow in small clusters of three to six blooms. Plant Korean rhododendron in full sun or light shade and moist, well-drained, organic soil. The plant is hardy as far north as USDA Zone 4.