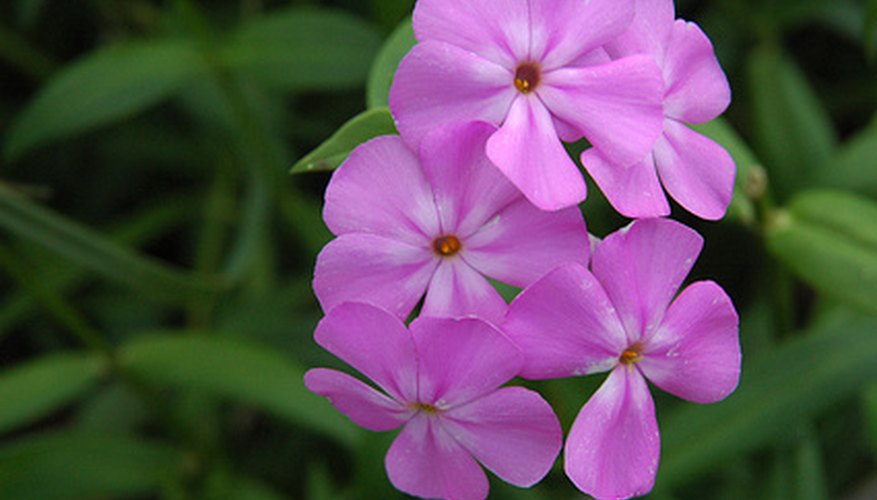 Flowering trees in Illinois vary in size from several feet to over 100 feet in height. Bloom colors range from a soft pink to brilliant yellows. Illinois covers the USDA zones 4 to 6. The diversity among the trees creates a natural scenic beauty that is spectacular during the blooming seasons.
Royal Empress Tree
The Royal Empress tree (Royal paulownia) grows well in USDA zones 5 to 11. According to Gardening Central, this tree grows 30 to 70 feet in height with width of 30 feet. It is ideal as a shade tree because of the nearly 1 foot long leaves. The tree displays light-pinkish lavender blossoms that are shaped like hanging bells. Virtually any soil type is suitable for growth causing the tree to obtain the invasive category in some areas of the United States.
Tulip Popular Tree
The Tulip Popular tree or Tulip tree (Liriodendron tulipifera) displays brilliant, tulip-shaped yellow flowers. The bases of the flowers are splattered with orange and red. Nectar fragrance and coloration attracts hummingbirds, bees and butterflies to the tree's blooms. According to Ohio Public Library Information Network, it is the tallest of all the hardwood trees in the Eastern part of the United States. The average height is 80 to 150 feet, with a width of 4 to 6 feet. The tree grows in USDA Zones 4 through 9.
Bloodtwig Dogwood Tree
The Bloodtwig dogwood tree (Cornus sanguine) has a misleading name since the branches and bark are green, instead of blood-red. According to the Illinois Wesleyan Arboretum, the average height and width of the Bloodtwig dogwood tree ranges 6 to 15 feet. Small, delicate white flowers bloom during May and June, filling the nearby air with a foul odor. This tree grows in Zones 4 through 8.
Purple Robe Tree
The Purple Robe tree is also known as the Black Locust tree (Robinia pseudoacacia). The tree colors the opposite of many trees with initial leaves emerging a reddish color. During the growing season, the leaves begin to turn green and then yellow for the fall display. Small, delicate deep-pink flowers sprinkle the tree in May to attract nearby honeybees. According to the Illinois Wesleyan Arboretum, the tree reaches a height of 30 to 40 feet, with a width of 40 to 50 feet. It grows well in Zones 4 through 8.
Resources