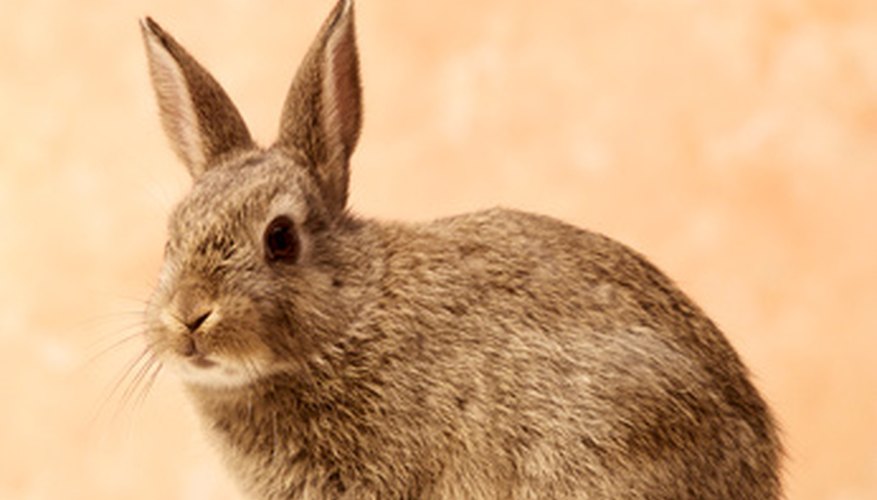 Rabbits and squirrels find gardens irresistible when it comes to the search for food. One way to keep critters out of the garden includes planting a few of their favorite foods outside the area so they forage there instead. Planting foods they dislike in the garden itself helps discourage the creatures from eating your other plants. Try interplanting animal-repelling plants next to your treasured plants for best results.
Alliums (Allium Globemaster)
Alliums fall into the same family as onions, garlic and chives, all of which repel rabbits and squirrels. The plants look beautiful when planted in drifts near ornamental grasses. Depending on the variety, allium grows up to 59 inches in height in USDA Plant Hardiness zones 4 to 8. The foliage looks similar to an onion with long, narrow leaves. In early summer, the plant sports blooms consisting of small white, pink or purple flowers that form a large rounded cluster reaching up to 15 inches in diameter. Plant allium bulbs in full sun in well-drained soil in the fall.
Daffodils (Narcissus)
Gardeners intent on planting bulbs need to include daffodils in their gardens. Squirrels refuse to eat daffodil bulbs, although they might move the bulbs around a bit to get to other, more preferable bulbs. Depending on the variety, the perennial flower produces bright yellow, orange or white blooms in early spring. Plant daffodil bulbs in hardiness zones 7 to 10 in sunny locations in well-drained soil in September through November. Sprinkling a bit of chili powder in the planting hole and on top of the planted bulb helps keeps the squirrels from turning the bulbs upside down.
Hyacinths (Hyacinthus Orientalis)
For blooms with plenty of fragrance, plant hyacinths. Rabbits and squirrels stay away from the plant, making it ideal for early spring gardens. The perennial flower thrives in hardiness zones 3 to 8 where it grows up to 10 inches in height with tightly packed spikes of highly fragrant blossoms. Choose varieties such as Carnegie hyacinth for white blooms, pink pearl for pink blossoms or blue jacket for purplish-blue blooms. Plant the bulbs in the fall in full sun in well-drained soil, then water the soil thoroughly.
Safflower (Carthamus Tinctorius L.)
Gardeners who feed wild birds know squirrels refuse to eat safflower seeds. The same holds true for the safflower plant itself. While safflower grows primarily for its crop of seeds used in bird feeders and cooking oil, the plant also works well in gardens in hardiness zones 3 to 9. The annual grows up to 36 inches with numerous branches, each featuring one to five yellow or orange 1-inch flowers. The blooms for several weeks, starting in July. The flowers produce seed heads that contain 15 to 30 seeds each. The seeds stay enclosed in the flower heads until they mature in September, making them easy to harvest for use in bird feeders.
Resources