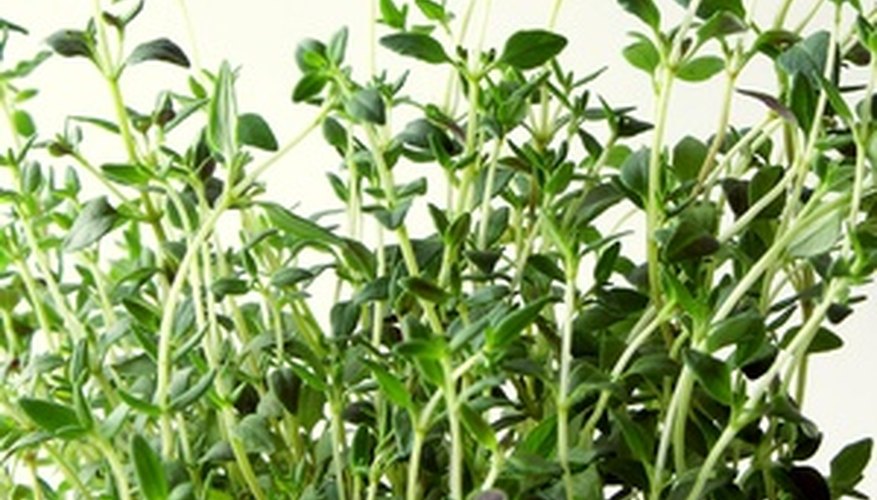 Ground covers provide an attract accent around the garden while helping to control erosion and run-off. Their creeping, trailing habit fills in lower areas of the landscape. Grown in a wide range of heights, widths and colors, ground covers are typically drought-tolerant, creating an unfussy, low-maintenance landscape addition that is an ideal alternative to sod. Many ground covers, once established, will make their way around the garden with minimal upkeep.
Evergreen Candytuft
Evergreen candytuft (Iberis sempervirens) is a low-growing, evergreen perennial that grows best in USDA Hardiness Zones 5 to 8. A common ground cover, it has a mounding form and moderate growth rate. Evergreen candytuft grows to 12 inches tall and with a spread of 3 to 4 feet. It produces dense clusters of four-petaled, 2-inch-wide, white flowers that grow in masses from March to May and attract butterflies to the garden. The leather-like, shiny, deep-green leaves grow 1 to 1 1/2 inches wide. Evergreen candytuft grows best in morning sun and well-drained nutrient-rich soil.
Creeping Thyme
Creeping thyme (Thymus serpyllum) is an evergreen perennial that retains its vibrant foliage all year long, including winter. It produces a low, dense mat that sprawls throughout the garden. Creeping thyme grows up to 3 inches tall. Its small, dark-green, hairy leaves produce a mint aroma when crushed. In the spring, creeping thyme is covered with lilac to purple flowers. Creeping thyme is drought tolerant, ideal for arid climates where moisture is limited. It grows best in full sun to light shade and well-drained, fertile soil. Plant creeping thyme in USDA zones 4 to 9.
Creeping Liriope
Creeping liriope (Liriope spicata) is a common evergreen that has a moderate to rapid growth rate and fine texture. It grows 8 to 12 inches tall and has a spread of 6 to 12 inches. Creeping liriope produces small grass-like mounds. Its 18-inch-long, strap-like green leaves cast a bronze tinge in winter. Creeping liriope produces spike-like clusters of pale purple to white flowers that bloom in mid- to late summer and are followed by bluish-black berries. Creeping liriope is tolerant of adverse growing conditions and is drought-tolerant. It grows best in part to full shade and well-drained soil. Plant creeping liriope in USDA zones 4 to 9.