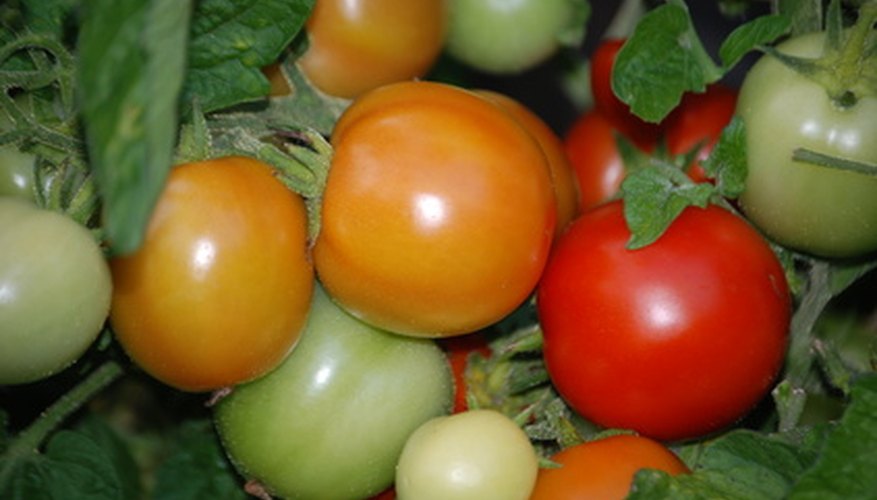 Topsy Turvy tomato planters are the latest offering in a trend of above-ground growing devices. These planters allow people to grow foods traditionally reserved for in-ground gardens in spaces like patios or balconies. They also free up ground space in small gardens to make room for additional crops. Topsy Turvy-style planters are not difficult to construct. In fact, if you have an empty soda bottle laying around, you have most everything you need to create your own.
Remove the label from your soda bottle and discard. Decorate the bottle if desired.
Cut the bottom of your soda bottle off with the utility knife. Discard the bottom.
Stick duct tape to the side of your bottle with the center of the strip of tape following the cut edge of the bottle. This helps strengthen the plastic and protect you from sharp edges. Fold the duct tape over the top of the bottle.
Measure the length of twine you'll need to hang your planter. Double that measurement and cut two pieces of twine that correspond to the double measurement.
Use the utility knife or a hole punch to cut a hole in the part of the bottle that's covered in duct tape. This will be where you thread your twine. Repeat on the opposite side of the bottle.
Thread one piece of twine through each hole. Gather the four loose ends and tie them together to create a secure hanger.
Gently thread a tomato seedling, leaves first, through the bottle's neck from the inside. When you're finished, you'll have a plant hanging from the bottle with the root cluster inside the bottle. It's okay if some of the stem remains inside.
Fill the bottle with moist potting soil and hang your plant in a location where it will receive at least eight hours of direct sunlight each day. Fertilize it every two weeks to keep it healthy in its limited soil conditions.