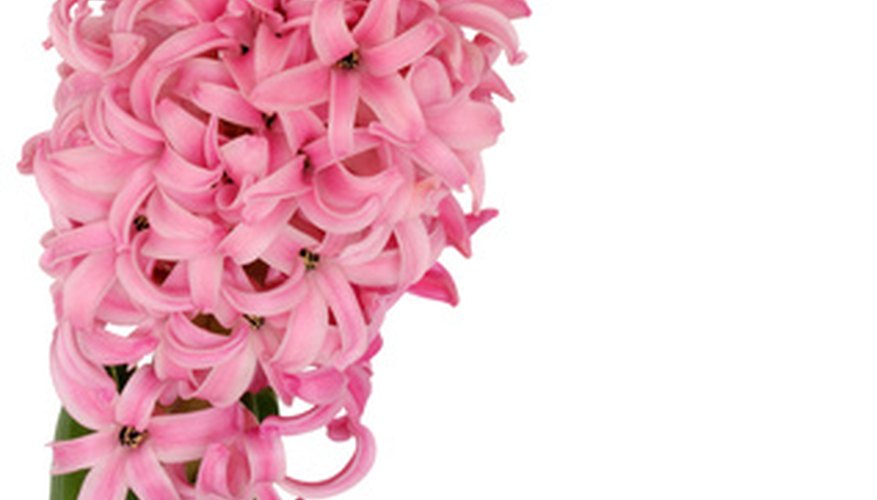 Planting bulbs in vases for indoor flower displays is also called "forcing." The process works because indoor temperatures mimic the warming temperatures of springtime, and bulbs bloom in January or February as an early harbinger of spring. Forcing bulbs is easy to do and will provide a welcome splash of color while you're patiently waiting for spring to arrive outside.
Pebble Method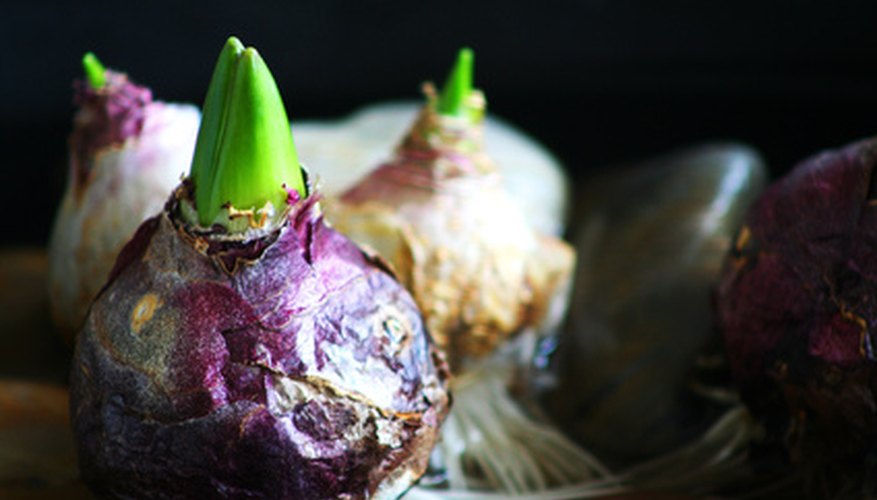 Chill your bulbs in a dark place for four to six weeks to mimic winter. Do this by placing bulbs in a paper bag in the refrigerator, an unheated basement or in a cold frame outdoors. This step is not a requirement, but the bulbs will form roots more quickly and will therefore bloom more quickly if you plan ahead for this step.
Fill the vase with pebbles or gravel. In a clear glass vase, the pebbles will be part of the visual display, so you can also consider decorative pebbles available from your local craft store or nursery.
Set the bulb onto the pebbles so it sits upright in a stable position. If you are using a vase in a bowl shape, place multiple bulbs in the bowl for an even more dramatic flower display.
Pour water into the vase up to the bottom of the bulb but not so the bulb is sitting in the water. Keep the water level at the bottom of the bulb throughout the growing and blooming period.
Water Method
Chill the bulb as described in the pebble method.
Fill your vase or bowl with water.
Place the bulb into the vase so that it sits very slightly above the water. If the mouth of the vase is too wide to hold the bulb, insert four toothpicks around the bulb and set the toothpicks on the rim of the vase.
Keep the water level at the base of the bulb.