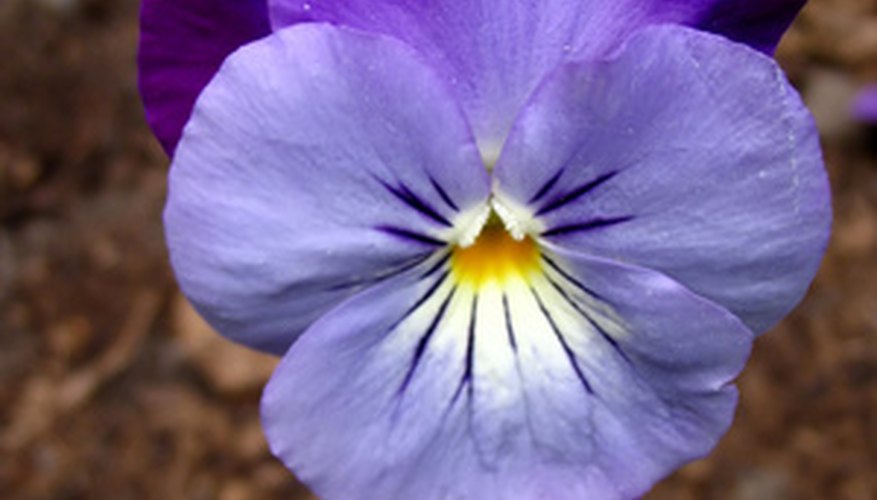 Enjoy the beauty of fresh-cut flowers long after the season ends. Press fresh flowers to keep and use in craft projects such as wall art displays, decoupaged picture frames, personalized stationary or laminated bookmarks. Once pressed, the fresh flowers will keep for years between the pages of a book or in a tightly sealed container until you're ready to use them in your projects.
Select small fresh-cut flowers with thin petals to press, such as poppies, buttercups, miniature roses, daisies or pansies.
Trim the fresh-cut flower blossom from the stem. Trim away as much of the stem as possible before pressing the flower.
Place the cut flower blossoms on top of a flattened coffee filter. Place another coffee filter on top of the cut flowers. The coffee filters will help remove the moisture from the flower blossoms during the pressing process.
Insert the coffee filter covered blossoms between the pages at the back of a phone book. Place as many coffee filter filled blossom package as you like in one phone book. Move successively forward in the phone book with each package placement.
Top the closed phone book with more books or flat weighty objects that total at least 20 pounds. Leave the flower blossoms sandwiched between the phone book pages for two weeks.
Remove the pressed flower blossoms from the phone book. Lay the flowers on a sheet of wax paper so the edges are not touching.
Spray the pressed flower blossoms with floral spray glaze. Let the glaze dry. Flip the flower blossoms over and spray the back with the glaze. Let it dry. The glaze will help the flowers hold their shape and their color.
Store the pressed flowers in a sealed plastic container between layers of wax paper until you are ready to craft with them.