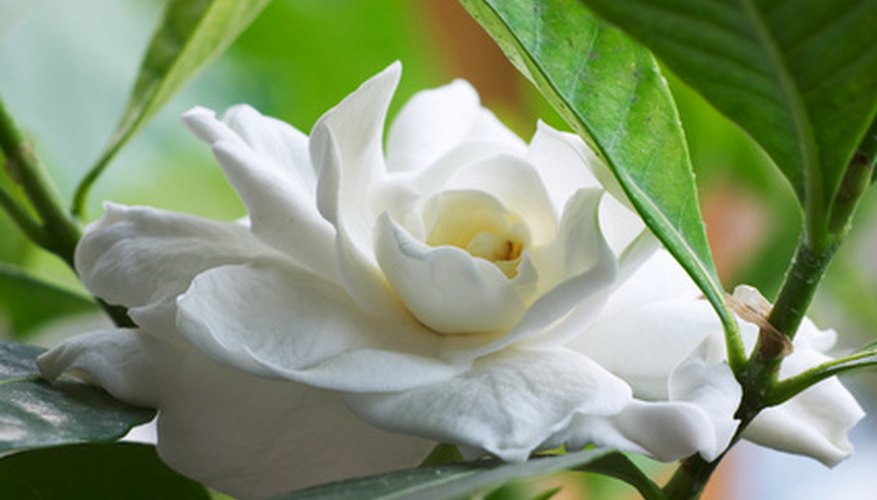 Gardenias grow best in tropical regions as they require humid conditions and bright light. Some types of gardenias are grown as houseplants, allowing any gardener in any area the ability to grow this flower. Flowers grown indoors may require supplemental lighting in the winter to meet their light requirements. Gardenias are commonly grown for their beautiful white or pale yellow, fragrant flowers; they make great cut flowers, perfect for displaying in vases.
Water the plant well, until the surrounding soil is well-saturated. Watering the plant will nourish the plant, lessening the shock when the bloom is cut.
Clip the flower and stem from the plant. Use a clean pair of garden shears to cut the stem from the plant just before the stem meets its base. Cut the stem at a 45-degree angle to allow for more water penetration when the flower is placed in the vase.
Place cut gardenias immediately in a vase or other container filled with lukewarm water. Use a commercial flower preservative available from florists to extend the life of your flowers or prepare a homemade version by mixing lemon-lime soda with three parts water.