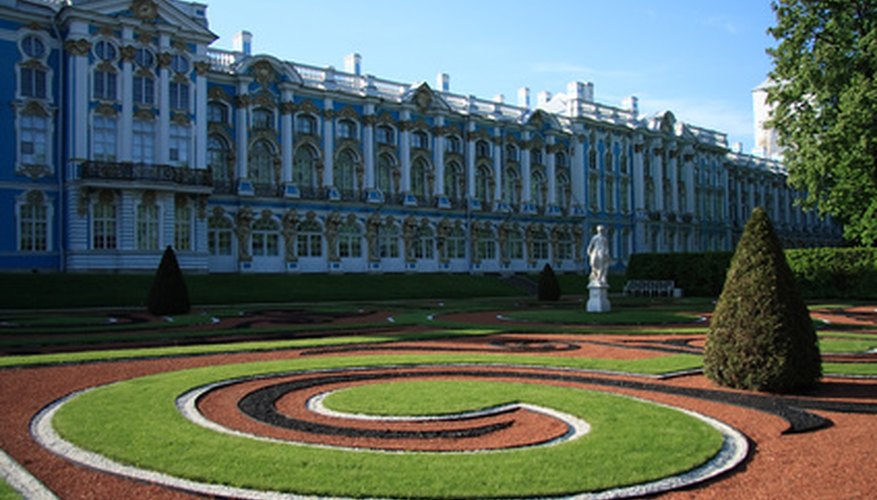 St. Augustine grass is a short, dark green grass commonly grown in the Southern U. S. Originating from the Caribbean, Mediterranean regions and Africa, it survives hot climates and poor soil conditions and is shade tolerant to some extent. Caring for St. Augustine lawn grass naturally includes eliminating pests without using chemical pesticides. This is also important if your have children or pets, and is beneficial to the grass, soil healthy and microbial life. By following a proper schedule, your St. Augustine lawn grass will be healthy and lush green.
Mow your St. Augustine lawn grass down to 2 ½ to 3 inches once every two weeks. Make sure the lawn mower blade is sharp so it does not tear the grass blades, thus making it susceptible to disease.
Remove the grass collection back from your lawn mower so the clippings fall freely over the lawn grass. These clippings decompose in time to add nitrogen to the soil and enrich it.
Feed your lawn organic or all-natural fertilizers such as compost or rotted manure, or environmentally safe fertilizers that contain corn gluten, at least twice a year--once in spring and then in fall.
Water your St. Augustine lawn grass once or twice a week, ensuring the soil underneath is moist to ¾-inch deep. Put an empty coffee can on your grass and turn the sprinklers on. When the can is ¾-inch full of water, turn it off and record the time. Turn the sprinklers on for the same amount of time when watering your lawn, so it receives the same amount of water every time.
Spray natural deterrents such as garlic spray to remove pests from your lawn grass. For stubborn or serious pests, follow label directions for applying organic pesticides to a trouble spot in your lawn grass.
Aerate your St. Augustine lawn grass at least once a year with a core aerator to pull out plugs from the soil, thus leaving holes that allow the soil to receive airborne nutrients.