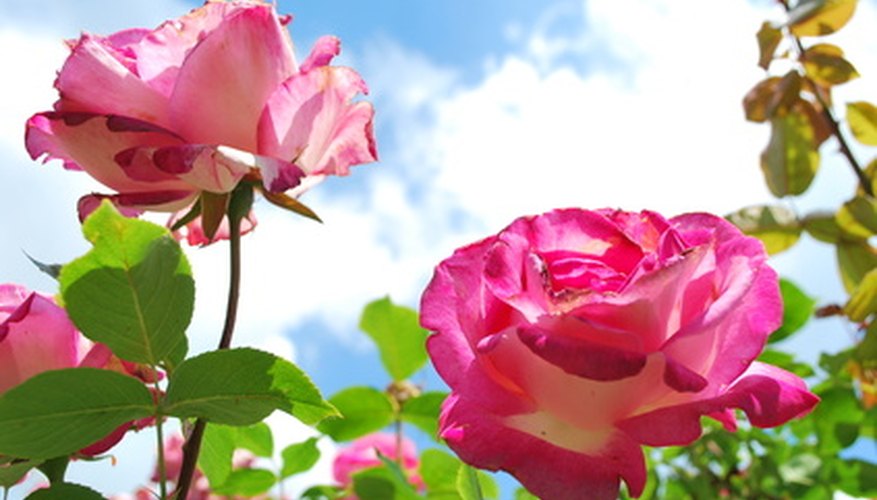 One of the best ways to coordinate the color of a flower garden is to use masses of a single color. This produces a stronger, more dramatic effect in the garden. Hot pink flowers draw attention to their planting site. This color is noticed at a distance. Since hot pink is a warm color, it will make the surrounding environment seem warmer and cheerier.
Celebration Scarlet Impatiens
Celebration Scarlet impatiens (Impatiens walleriana 'Celebration Scarlet') is a hot pink annual flower. The blossoms are fully open and flat. The dark green leaves are oval-shaped with a long tapered point. Celebration Scarlet impatiens grow 8 to 24 inches tall and are drought tolerant. This late spring flower prefers partial shade to full shade. Other hot pink impatiens varieties include Celebration Pink Jewell, Pure Beauty Pink and Salsa Dancer.
Henry Anise Tree
Henry anise tree (Illicum henryi) is an evergreen shrub with 1/2- to 2-inch hot pink blossoms in spring. The fragrant leaves are thick and shiny dark green. This dense-branched shrub has a natural round shape. The 6- to 8-foot-tall shrub prefers partial shade to full shade in well-draining, moist soil. Henry anise tree is drought tolerant.
Plum Leaf Azalea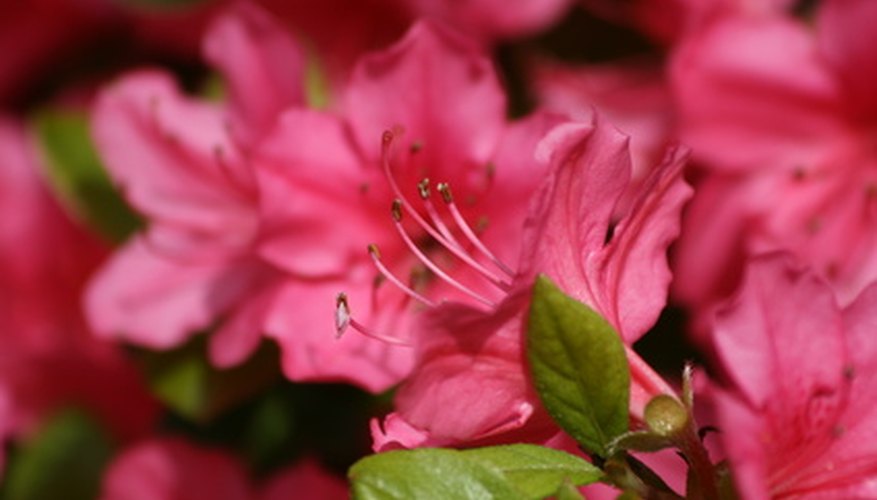 Plum leaf azalea (Rhododendron prunifolium) is a deciduous shrub producing clusters of hot pink, trumpet-shaped flowers. This upright shrub reaches 8 to 12 feet in height. Plum leaf azalea prefers moist soil in partial shade. This azalea tolerates clay soil and attracts hummingbirds.
Saratoga Rose Nicotiana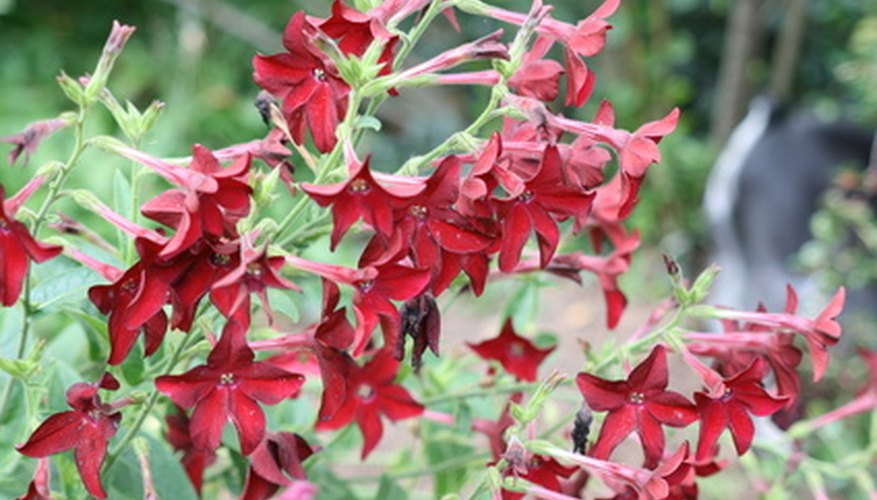 Saratoga Rose nicotiana (Nicotiana alata 'Saratoga Rose') is an annual flower reaching 12 to 24 inches tall and spreading 12 to 14 inches wide. The tiny trumpet-shaped flowers are hot pink with flaring petal tips. This flower blooms from summer until fall in full sun to partial shade. Heaven Scent nicotiana is another hot pink flowering plant.
Wave Rose Petunia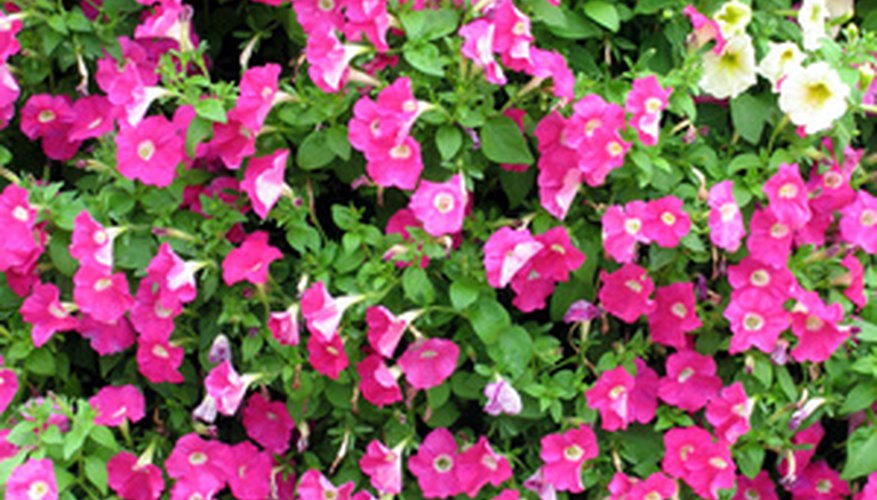 Wave Rose petunia (Petunia x hybrida 'Wave Rose') is a hot pink variety of petunia. This annual flower grows 6 to 18 inches tall and blooms from spring through summer. The hot pink blossoms are trumpet-shaped. Wave Rose petunias prefer sun to partial shade exposure with well-draining soil. Petunias are drought tolerant.