Black walnut trees (Juglans nigra) produce a substance called juglone that is considered toxic to some plants and is excreted to other plants through the tree's extensive root system. Root ranges vary from 50 to 80 feet, harming any juglone-sensitive plants within that area. Learn which plants are sensitive to juglone and black walnut tree toxicity to avoid planting them or save any existing plants.
Mountain Laurel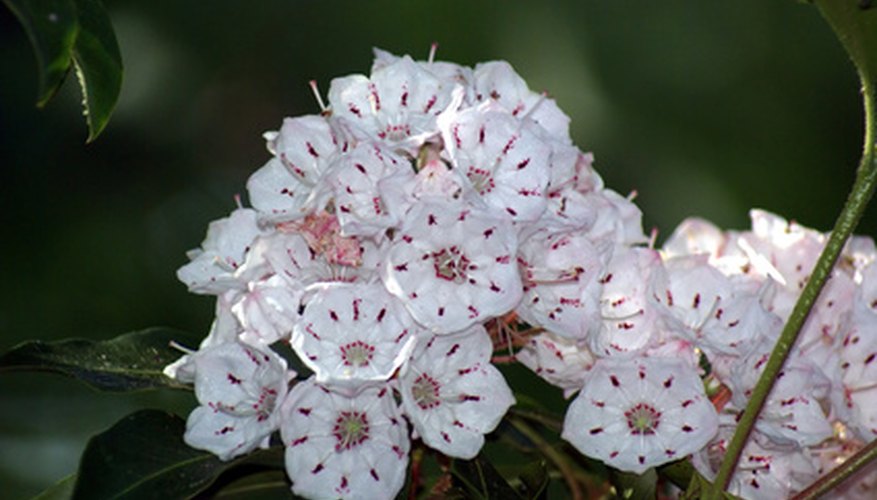 Mountain laurel (Kalmia latifolia) is susceptible to juglone toxicity when grown within the root zone of a black walnut tree. This plant, native to the eastern United States, dies within one to two months of planting near a black walnut tree. Mountain laurel is a flowering shrub growing between 10 to 30 feet high. It prefers rocky, slightly dry slopes in the wild and is not often found in the lowland damp areas preferred by black walnut trees. When grown in a landscaped setting, care should be taken to avoid planting mountain laurel near black walnut trees. It should also be noted that both black walnut and mountain laurel are toxic to horses.
Eastern White Pine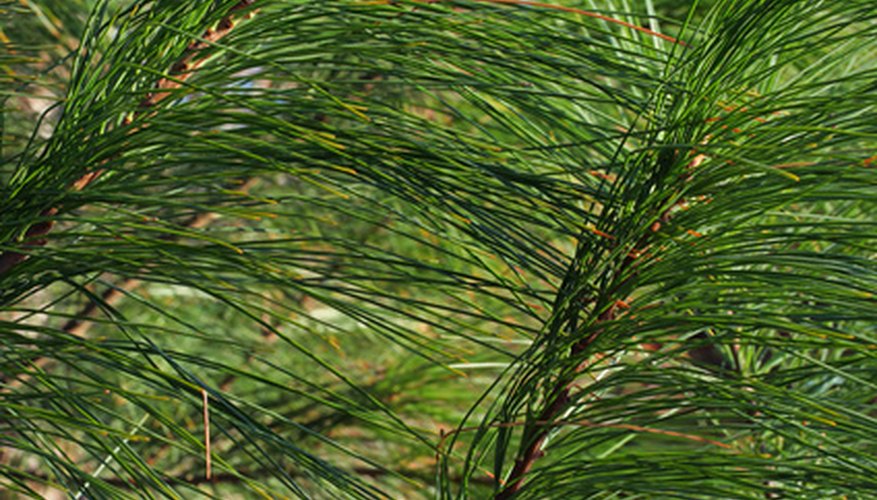 The eastern white pine (Pinus strobus) is an evergreen tree native to eastern North America. White pine grows best in areas of well-drained soil in a cool, but humid climate. Despite these preferred growing conditions, white pine also grows in boggy lowland areas and a variety of soil conditions. Growing up to 230 feet, the eastern white pine is susceptible to poisoning from the toxins released by the black walnut tree. It takes a considerable amount of time for mature or semi-mature pines to show signs of damage from juglone, but plants that have not yet reached maturity may die within a matter of months. Those that survive are stunted in growth and may lose leaves, limbs or refuse to produce pinecones. It is best to avoid planting eastern white pine near black walnut trees.
Colorado Columbine
Colorado columbine (Aquilegia caerulea) is native to the western United States, particularly the Rocky Mountains. This flower grows best in high, harsh ridgetop conditions or low, moist forest floors. Colorado columbine is a colorful perennial, growing 7 to 30 inches tall. Flowers may be pale blue, yellow, pink or white. Colorado columbine blooms from mid spring to early summer. Hardy to the cold and tolerant of a variety of soil and light conditions, Colorado columbine is extremely sensitive to the toxins produced by black walnut trees. Plants die within a matter of weeks if planted within a 50- to 100-foot radius of the tree. Avoid planting Colorado columbine near black walnut trees and transplant any extant plants as soon as possible.