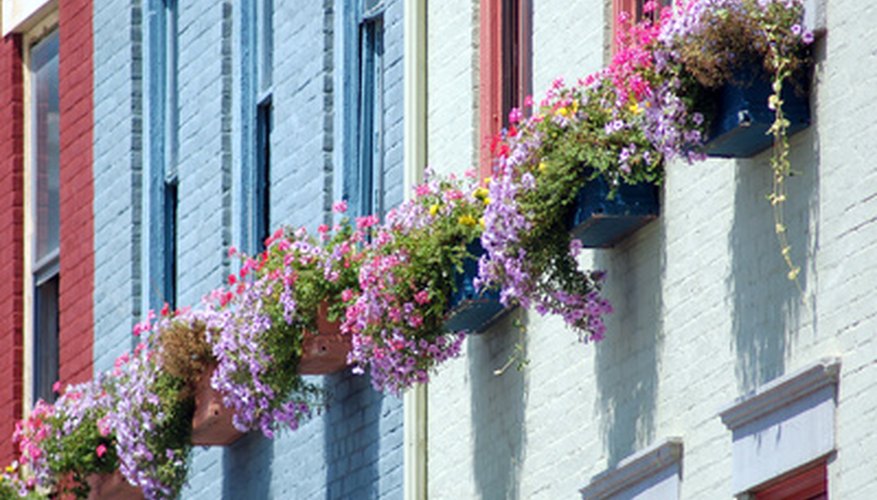 Annual plants are excellent for window boxes because most bloom continuously from spring until the first frost, and there are a multitude of choices and colors. If you elect to use annuals for your window boxes, you can have a different look each season by refreshing your boxes with new annuals for spring, summer, fall and winter.
Angelonia
Called the summer snapdragon, this annual has tall spikes of flowers in a variety of shades. It gives an excellent vertical interest in your window boxes or containers. For those in warmer climates, angelonias are excellent because they stand up to heat and humidity extremely well.
Coleus
Coleus plants are perfect for window boxes. The available varieties range from dainty trailing types to very large plants with massive leaves. They are also available in every color of the rainbow--coppers, peaches, purples, reds, oranges, yellows, pinks and greens. In addition, varieties are available for both sun and shade, making them a very versatile annual plant.
Dichrondra
This wonderful silver trailing plant makes an excellent addition to window boxes or containers. It has a small round soft silver leaf and a wonderful trailing habit. Its silver color allows it to work well in many different color combinations.
Diamond Frost Euphorbia
This annual makes an excellent filler plant for window boxes or containers. It forms a mound of delicate green foliage with dainty white blooms and has truly become a must-have plant for container gardeners, especially in the South.
Impatiens
Impatiens are the perfect annual flower for shade window boxes. Available in pinks, corals, red and white, they have dainty flowers and bloom profusely all season in the shade.
Sweet Potato Vines
Sweet potato vines are available in deep purple-black, chartreuse and a three-color combination and come in heart-shaped or serrated leaves. They are by far one of the best trailing plants for window boxes, adding color and texture and performing well all season.