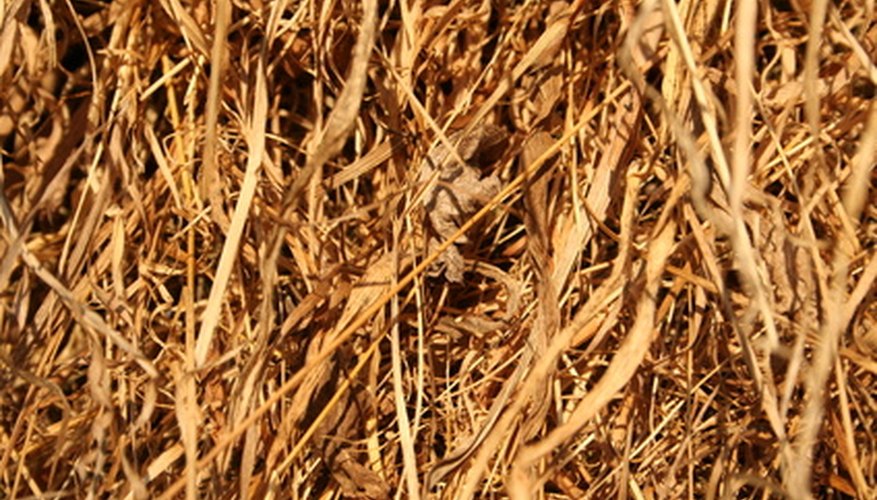 Spring gardening is challenging gardening. Although the USDA sets a last average frost date as a marker for when to plant seedlings and young plants, unexpected frosts and cold snaps can kill tiny seedlings and may leave gardeners starting from scratch when planting. One way many gardeners extend their growing season is to plant seedlings in mini-greenhouses known as cold frames. A mini greenhouse insulates plants against frosts and unexpected cold weather.
Dig a trench that is at least 3 feet wide, 3 feet long and 3 feet deep.
Layer sawdust and manure, lasagna-style into the trench to create compost. The sawdust layers should be twice as thick as the manure layers. As the compost decomposes, it releases heat that will warm the structure.
Wet your manure mixture until it is as damp as a wrung-out sponge.
Cover the trench with 2- by 6-inch boards.
Turn each of the four hay bales on their sides. Stack them around the trench to create the walls of the cold frame. The ends of the hay bales should butt against one another in an L shape.
Place a 3-foot wide window sash over the hay bales to create the roof of the greenhouse.
Place seedling flats into the mini greenhouse by opening the window and setting them onto the boards that form the floor.