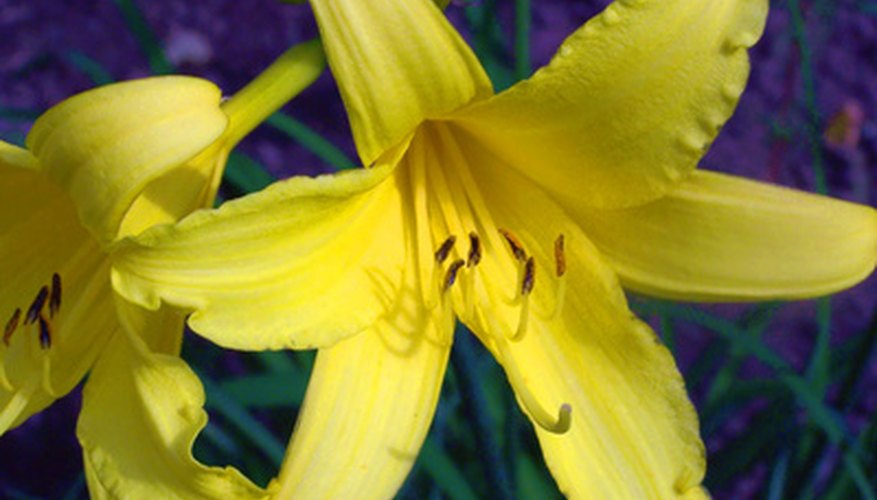 Generally, day lilies are considered a hardy bulb plant. It's not necessary to dig up the bulbs in the fall, in consideration of winter freezing. Simply cover the area with a thick layer (about 6 inches) of mulch. In very cold climates, zone 2 or lower, bulbs can be removed from the planted location and stored over the winter and then planted in the spring, after the ground is soft enough to work.
Clip off yellow and brown day lily stems and leaves, at ground level. This should be completed in late summer to fall.
Scoop out a shovel-full of soil, taking care not to dig into the bulbs themselves.
Remove the bulbs from the soil and brush them off.
Place the day lily bulbs in a burlap bag, cardboard box or other container.
Cover the bulbs with peat (found at garden centers or nurseries). Dampen the top with a spray bottle, careful not to make a sopping mess (just moist).
Place the container of bulbs in a cool, dry location (35 to 45 degrees Fahrenheit) where intruders cannot get to them. Squirrels, mice and other wildlife find bulbs to be a special winter treat. As an alternative, store the day lily bulbs in the refrigerator.