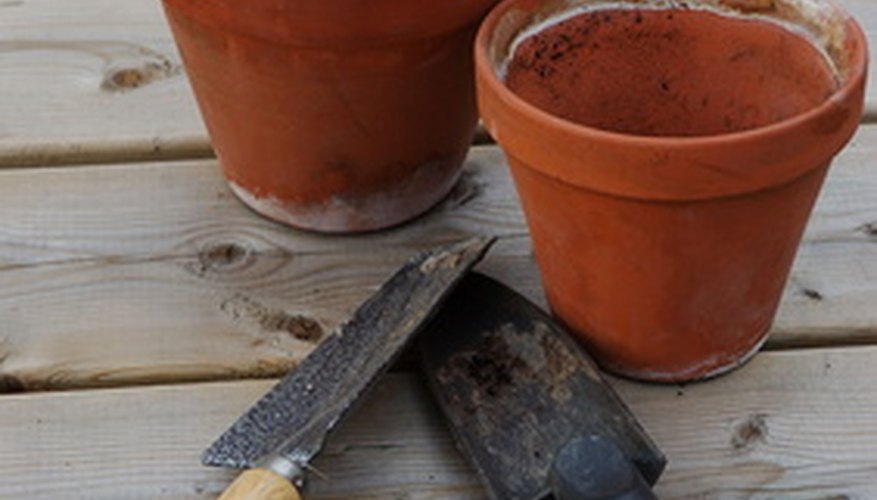 Portulaca grandiflora, also known as moss rose, is a succulent annual that can be used in a variety of gardening landscapes and designs. This easy-to-grow flower features interesting foliage and bright blooms. Use portulaca to fill in small spaces or to add visual interest to an otherwise bleak arid area.
Description
Moss rose is a low-growing succulent plant that spreads up to 2 feet. According to the University of Florida Cooperative Extension, portulaca grows in a circular pattern and features green oval foliage and showy blooms. The flowers are pink, yellow, white, red, purple, lavender or salmon in color and some varieties close their petals when the sun goes down.
History
Portulaca was originally found near the foot of the Andes Mountains. The University of Arkansas Division of Agriculture states that portulaca was cultivated for bedding use in the1820's by Dr. John Gillies. "Gillies found the plants in sandy soil, where 'they grew in great profusion, giving to the ground over which they were spread a rich purple hue, here and there marked with spots of an orange color, from the orange-colored variety,'" the website states. Gillies also cultivated other flower bed staples such as the petunia, salvia and verbena.
Growing Conditions
The American Horticultural Society's Great Plant Guide states that portulaca grandiflora was "bred to thrive in less than ideal conditions." Moss rose is a succulent plant that will perform well in dry, sandy soil conditions. In addition, this flower enjoys full sun throughout hardiness zones 5 through 11. However, excess water will cause moss rose to rot and precautions should be taken to avoid allowing water to sit on the plant's leaves and blooms.
Uses
Portulaca can be used in a wide variety of ways. According to the Great Plant Guide, portulaca is a great choice for dry slopes because this plant will spread, stays close to the ground and requires little maintenance. However, moss rose can also be used in hanging baskets and flower pots, as a border or edging plant, and in rock gardens.
Planting
Portulaca is an annual and must be replanted each year. However, some plants will drop seeds that may survive a mild winter and sprout in the spring. Michigan State University Extension states that moss rose is often directly seeded in the garden. "Scatter the seeds on the soil surface then lightly rake them in," the website says. It takes portulaca approximately 10 to 14 days to germinate once the weather has reached 70 degrees. Portulaca can also be purchased and transplanted into the garden. Place established plants approximately 10 inches apart to create full clusters of moss rose.