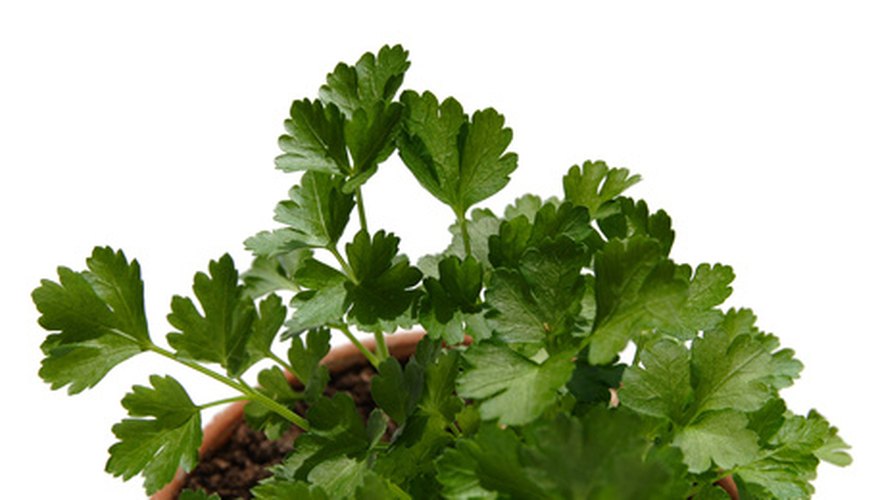 One way to over-winter geraniums successfully so that you'll have living plants to put out again in the spring is to bring them indoors the old-fashioned way to hang as bareroot plants. However, those bareroot geraniums are notorious for carrying over pests and diseases, and also tend to be cranky about coming back to life in the spring. The easiest way to winter your geraniums is to bring them indoors in the fall to enjoy as houseplants during the dreary winter months.
Dig your geranium plant up in the fall, well before the first expected frost.
Transplant the geranium to a 6- or 8-inch clay pot with an all-purpose potting mix. Clay is best because it provides better drainage than containers made from other materials can.
Prune the plant back from one-third to one-half and leave about 6 inches tall. Water the pot thoroughly to evenly moisten the soil.
Place the pot in a sunny window in a cool room, about 55 to 60 degrees F. Geraniums fare much better with cool temperatures throughout the winter months. If your garage is brightly lit and doesn't freeze, it's an ideal location.
Water only when the leaves begin to show signs of drooping. Provide just enough water to barely but evenly moisten the soil until February. The idea is to keep the geranium alive, but not to encourage growth.
Bring the geranium into a warmer room around Valentine's day. Place it near a sunny window and pinch back all new growth. Water it thoroughly to evenly moisten the soil surface.
Feed a high-phosphorus 14-14-14 fertilizer every two weeks through the end of March. Follow the packaging instructions carefully. This will jump-start the plant into spring with vigorous root growth.
Gradually acclimate the geranium to living outside again before planting after all danger of frost has passed for your area.
Things You Will Need
Spade

6- or 8-inch clay pot

All-purpose potting mix

High-phosphorus 14-14-14 fertilizer
Resources