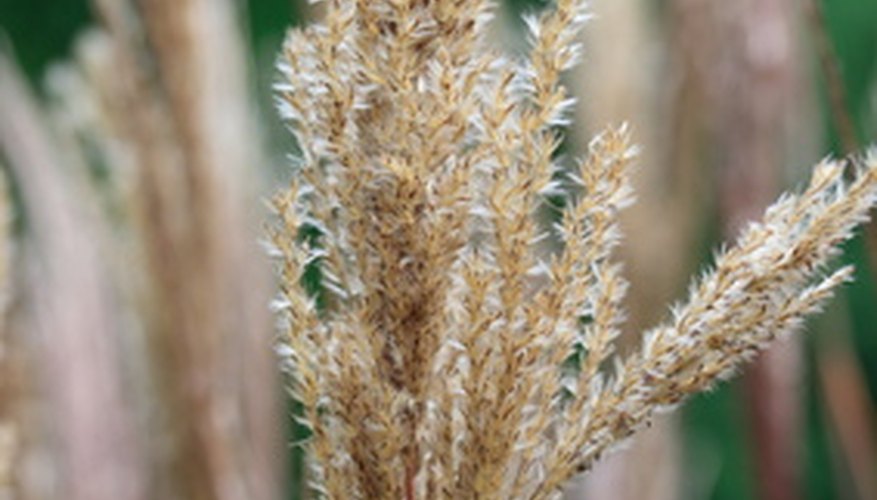 Ornamental grasses are gaining widespread popularity as landscape plants for golf courses in all regions of the United States. Their bold colorful flowers, along with their intriguing varieties of shapes and foliage add visual interest to a golf course design. They are relatively low-maintenance plants, needing only to be pruned back annually in the fall or before spring growth begins, and moderate watering. Course designers often use ornamental grass in transition areas between the rich green turf grass and the areas that have been left in a natural state with native plants. Most varieties bloom in the summer through the fall, even longer in the warmest regions.
Bowles Golden Sedge
Bowles golden sedge is considered a cool season variety of ornamental grass, meaning it begins growing very early in the spring and may remain green over the winter. It grows to 20 inches high. The plant has attractive golden yellow leaves and does well with watering once per week. It flowers during the peak summer months, June to August.
Fountain Grass
Fountain grass has seed heads with an eye-catching bottle brush shape. This is a warm season grass. Warm season grasses do not begin their growth cycle until the soil is warm in the spring. They can tolerate high temperatures and dry periods, however. The plant prefers well-drained soil and should be watered every two weeks. Fountain grass has soft, almost feather-like foliage, growing 40 to 60 inches tall.
Feathered Reed Grass
As with other cool season grasses, feathered reed grass needs to be watered during dry hot periods or it may become dormant and brown in color. This plant can grow as high as 6 feet and spreads about 20 inches. It loves clay soil and flowers in early summer. Watering every two weeks keeps this plant healthy during warmer months.
Purple Moon Grass
Another cool season variety, purple moon grass does well in full sun if planted in cooler regions. In hot dry climates, the plant must be watered generously once per week. It grows to 3 feet high and spreads out 1 foot. The flowers that appear in mid-summer continue on until the first frost. Purple moon grass is named for its soft purple flower heads that are in the shape of spikes. Once a week watering is sufficient.
Maiden Grass
Maiden grass is a member of the warm season miscanthus family of grasses. This plant grows to heights of 6 feet and spreads out 5 feet. Once a week watering is fine. The white feathery flowers appear in late summer. It has distinctive feathery flower heads and stiff foliage. Maiden grass does well in a wide range of soils, but takes several years for it to begin spreading rapidly.