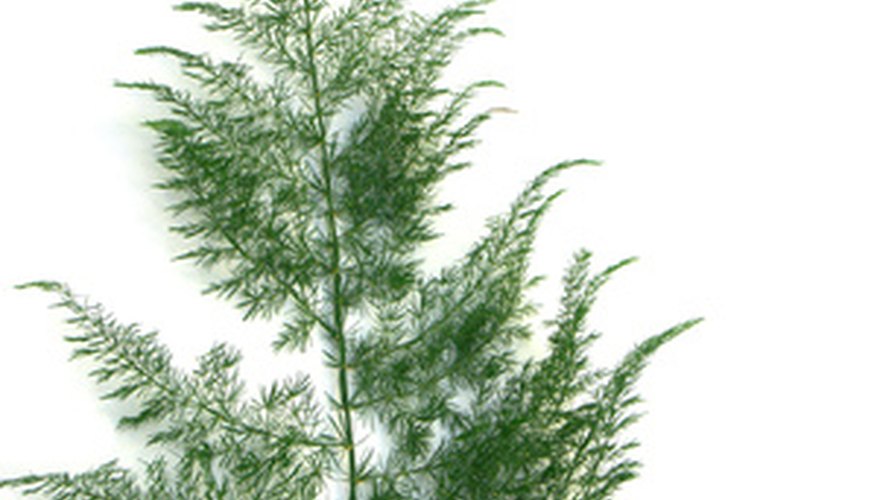 Asparagus thrives in rich well-drained soil with a pH between 6.5 and 7.5. This long-lived perennial produces for up to 10 years and requires relatively little care. With an annual application of balanced fertilizer, like 10-10-10 or 12-12-12, in early spring before new shoots appear and an application of high nitrogen fertilizer in July after your final harvest, asparagus grows vigorously in home gardens throughout the U.S. It may require supplemental watering during hot dry spells but typically produces well under normal rainfall.
Cut the tops of asparagus back to ground level once foliage has turned yellow or brown. Although it is not necessary unless your asparagus is infected with insects or disease, cutting the tops back may inhibit disease and improve appearance.
Mulch lightly with two to three inches of organic mulch, like leaves or hay, to protect the crown from heaving during natural thawing and freezing during winter months. A blanket of snow provides the same protection, but damage may occur if your area freezes without the benefit of snow cover.
Remove mulch in early spring before the first shoots appear.
Things You Will Need
Garden tools

Balanced fertilizer

High nitrogen fertilizer

Organic mulch (leaves, hay)