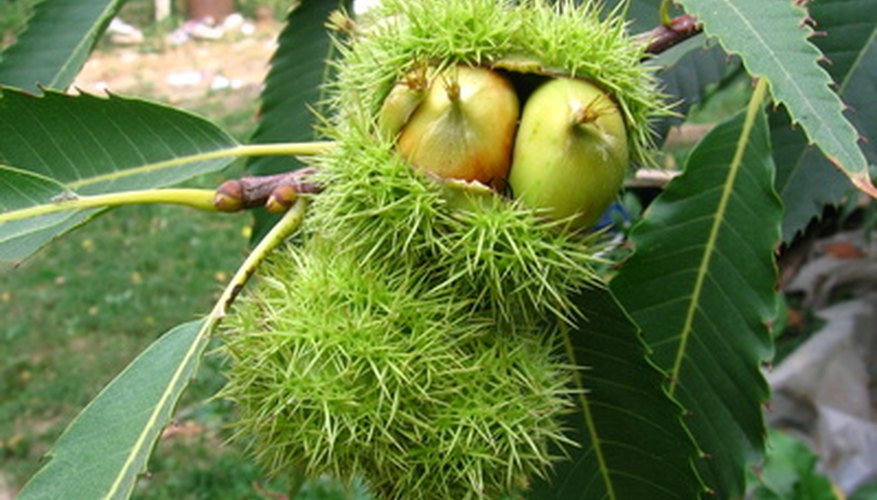 Chestnut trees come in different types including American chestnut, Chinese chestnut, Allegheny chinkapin, Japanese chestnut and European chestnut. Chestnuts are used in a number of recipes as nuts or can be ground into chestnut flour and then used. The chestnut tree differs from other crop trees, such as cherries, apples or peaches, in that it does not require a regular yearly pruning. Prune chestnuts within the first five to 10 years of planting to shape the tree.
Prune broken, damaged or diseased branches on the chestnut trees at any time. Remove cut branches from the area under the tree to prevent any problems spreading.
Cut away any suckers or growth on the base of the tree trunk. Never cut more than 1/3 of the chestnut tree annually.
Prune only branches of at least 1 inch in diameter. Leave the base of the branch, known as the branch collar, when making cuts.
Cut the lower branches on the tree to clear the first 8 feet of the trunk. Do this over several seasons until completed. Prune the chestnut only when required after this time.