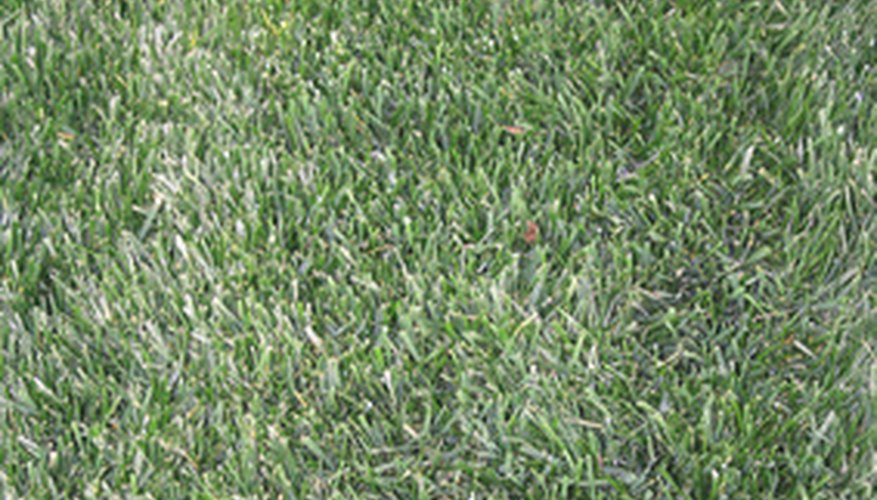 Homeowners have several options for starting a new lawn. Unlike planting plugs or sowing grass seeds, laying sod gives you an instant lawn. It's also one of the most expensive methods of lawn establishment, though benefits like erosion control are immediate. For the fastest lawn establishment, provide the new sod with the appropriate care it needs to grow vigorous roots and anchor itself in your landscape.
Water the lawn once a day to keep the sod and soil consistently moist to a depth of 2 to 3 inches. For best results, apply water in the early morning so the moisture has all day to burn off, reducing the risks of fungus or bacteria growth. In warm summer weather, the sod may need a light sprinkling in the afternoon to keep it from drying out, according to Purdue University.
Grab the sod with two hands and try to lift it upward, starting 10 days after it was laid. If the sod doesn't move, it has developed a root network in the underlying soil.
Reduce irrigation frequency but increase water amounts once the sod is anchored, according to Purdue University. Apply water every five to seven days, using enough water to moisten the soil to a depth of 6 inches. This encourage deep root growth, while shallow watering encourages roots to stay near the soil surface. A deep root network makes the sod more drought-resistant.
Fertilize the new sod a month after it was laid. The University of Rhode Island recommends using a lawn fertilizer product with a nutrient ratio of 4-1-3 or 2-1-1. Apply the fertilizer according to its labeled guidelines, as potency varies by product.
Mow the sod once it reaches 150 percent of the mowing height recommended for the specific grass species, according to the University of California. This typically occurs within three weeks of laying the sod. For example, if the species' recommended mowing height is 2 inches, wait for the grass to grow to 2 1/2 inches before mowing. After the initial mowing, mow weekly or as needed to maintain the lawn's proper height.