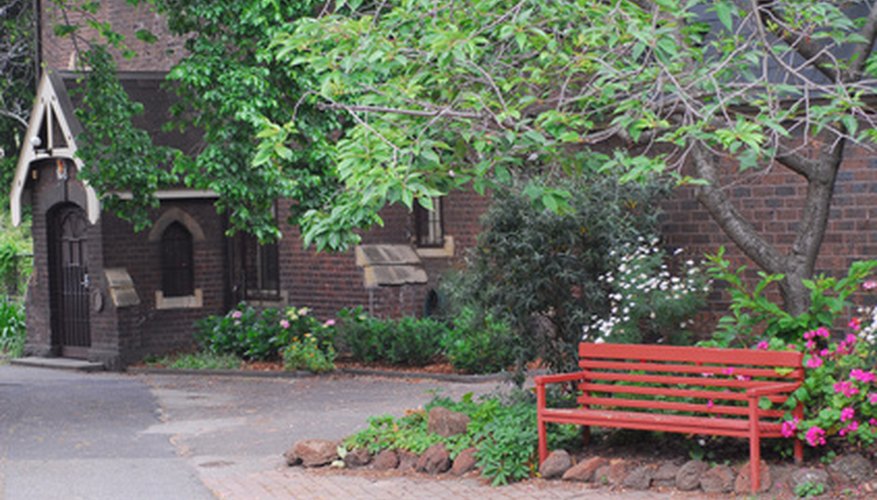 An Indiana landscape has potential to include several different plants and hardscape features. Located in USDA hardiness zones 5 and 6, the state's climate suits many landscape design ideas. Make your landscape stand out with the use of color, specific bedding areas and formal design elements.
Hedges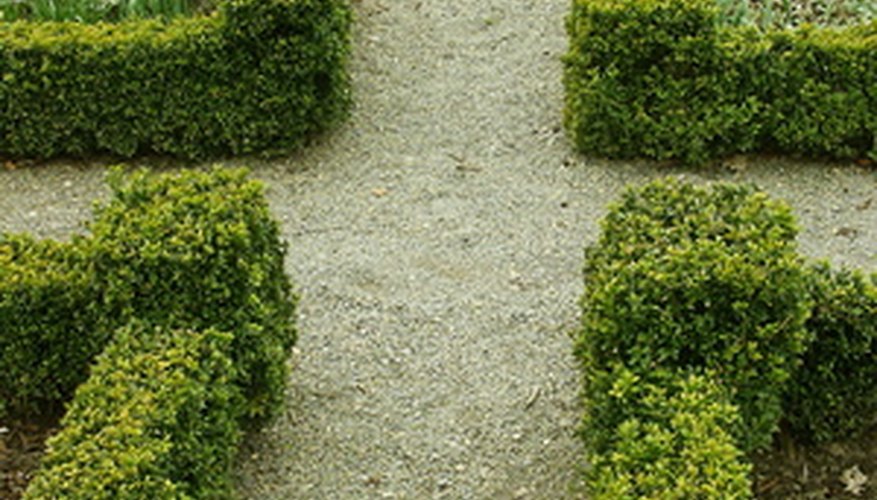 Creating hedges in the landscape provides an attractive, living barrier. Whether used as a fence, as a backdrop to a flowerbed or as a border, hedges give the garden a formal feel. A hedge can include flowering, evergreen or deciduous plants. Each has advantages, but all require a commitment to maintenance to look their best. Some hedge shrub choices suitable for the Indiana climate include American holly (Ilex opaca), bridalwreath spirea (Spiraea prunifolia), Canaerti juniper (Juniperus virginiana) and Virginia rose (Rosa virginiana).
Woodland Garden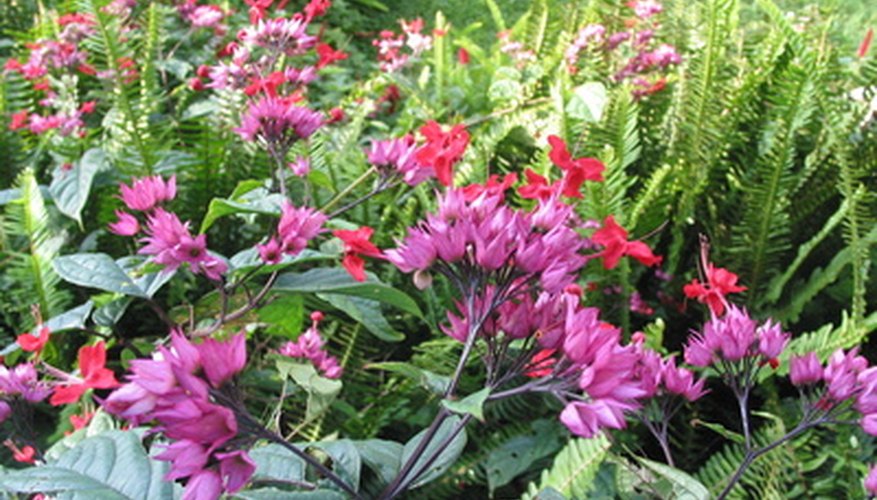 If you have a shady corner, a large tree or a side yard, a woodland garden will brighten the area. A garden for shade should include plants that tolerate partial to full shade. Choose light and bright hues to prevent the shade bed from becoming dreary. A woodland garden looks best with an informal design, group plantings and a layer of mulch. Spread a 3-inch thick layer of pine bark, hardwood mulch or pine needles. Perennials for the shade that perform well in Indiana include bee balm (Monarda didyma), wild bleeding heart (Dicentra eximia), spotted dead nettle (Lamium maculatum), lily-of-the-valley (Convallaria majalis) and Virginia bluebells (Mertensia virginica). Add shrubs for height and foliage, such as red chokeberry (Aronia arbutifolia) and American elderberry (Sambucus canadensis).
Limestone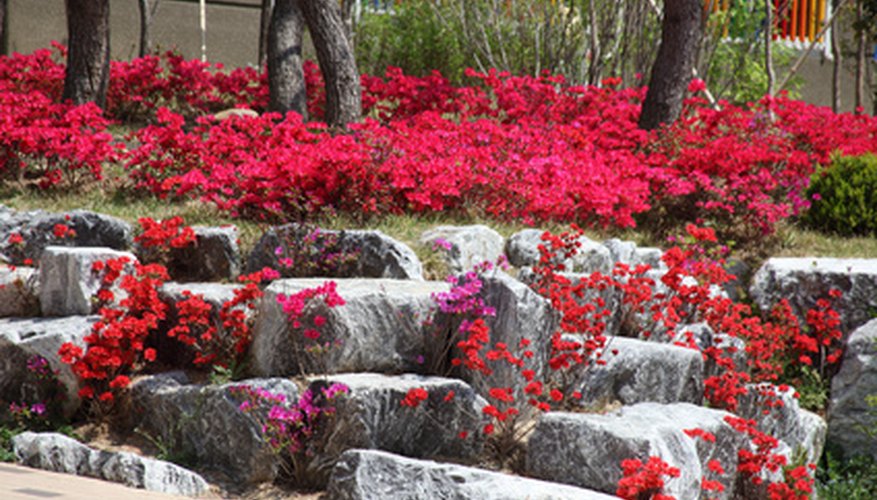 Indiana limestone, quarried in southern Indiana, makes a grand addition to the landscape. Uses include patios, stepping-stones, rock gardens, border walls and fireplaces. The versatile stone graces the landscape with a piece of Indiana's natural history. For the home landscape, consider a patio and fireplace built from limestone. Create a raised bed with a limestone border along the front of the house. Include shrubs, like rhododendrons and boxwood varieties, along with perennials for foliage and flowers, such as hosta cultivars, coral bells (Heuchera Americana) and columbine (Aquilegia x hybrid). Stepping-stone paths and rock gardens give you a place to grow perennials to add color. Choose plants such as rock cress (Arabis caucasica), creeping phlox (Phlox stolonifera), alpine aster (Aster alpinus) and wild thyme (Thymus serpyllum).