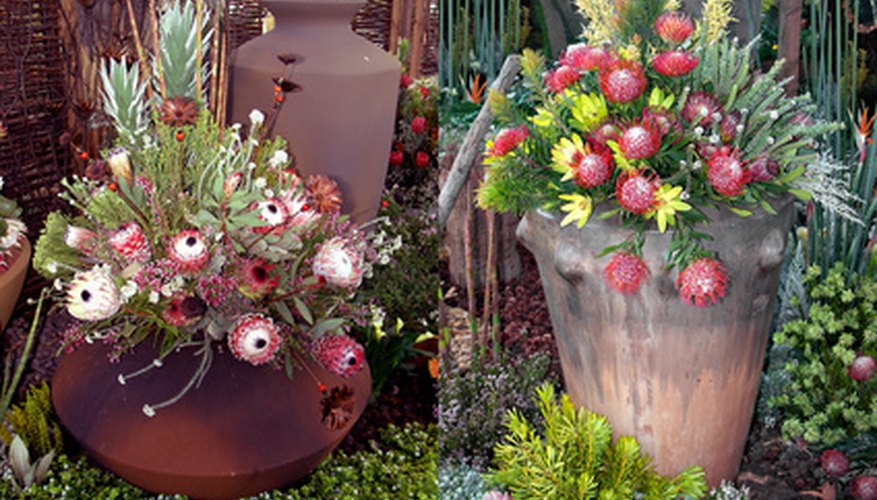 Growing flowers in containers is just about the easiest and most versatile gardening you can find. You can exercise your creativity in the pots you choose, the flowers you plant, the design of the planting and the placement of the pots. Ease of care for your flowers gives you an added benefit.
Choosing Plants
There are many flowering plants that do well in containers. Your first step is to think about any favorite flowers, favorite colors, whether your setting will get sun or shade, or both, whether you are interested in fragrance or in changing the plants at different times of the year, the size of your containers, and whether you will need to bring your containers in for the winter if you have freezing outside temperatures. Check with your local nursery for flowering plants that meet your criteria.
Choosing Containers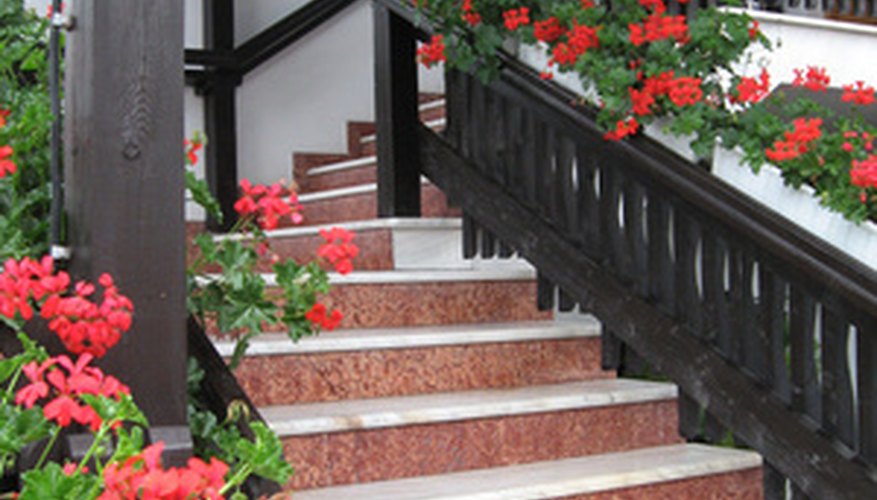 Because many flowers bloom only in one season, you may want to use smaller containers that you can easily move to less noticeable areas of the yard once the bloom is past, and replace with containers of other plants whose blooms are reaching their peak. Groups of smaller containers can have as dramatic or as pleasing an effect as one large container can. Any kind of container will work for flowering plants, as long as it has good drainage.
Design Decisions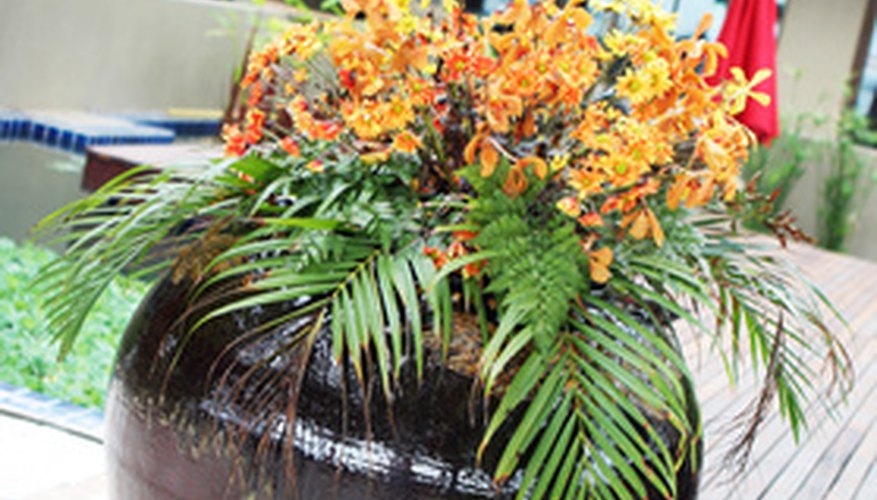 Florists and gardeners think about proportion, balance and shapes of flowers, and designing for flower containers. You will want a combination of tall, medium, and short plants in a variety of shapes, as well as some plants with trailing stems to fall over the sides of the container. If you plan to hang your container, choose flowers that grow in a hanging way, like fuchsias for shaded areas. If you choose small containers, follow the design principle of using an odd number of pots instead of an even number.
Flowering Plants for Different-Sized Pots
There are a number of tall flowers that would work for very large pots, such as roses, which need plenty of sun. For large containers up to 14 inches in diameter, some good choices include Kaffir Lily, a large plant with brilliant clusters of orange funnel-shaped flowers, or daphne with very fragrant small purple and white flowers. Begonias, with brightly colored flowers that like sun, but also do well in partly shaded areas, are a good choice for smaller pots. There are many flower choices for trailing flowers, such as campanula with blue flowers for the shade, and trailing geraniums, which like sunny spots.
Seasonal Flowers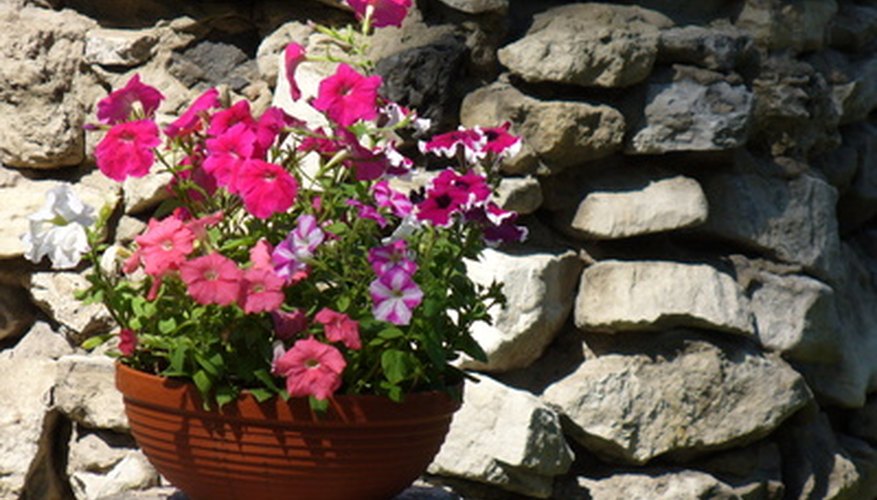 If you plan to change containers to follow the seasons, you have many choices. Chrysanthemums come in a variety of colors from late summer through fall, and bulbs such as tulips or narcissus look great in the springtime. Fuchsias are great in shaded areas from spring through summer, and petunias will give you both scent and color all summer long. Brightly colored pansies can be planted in winter.