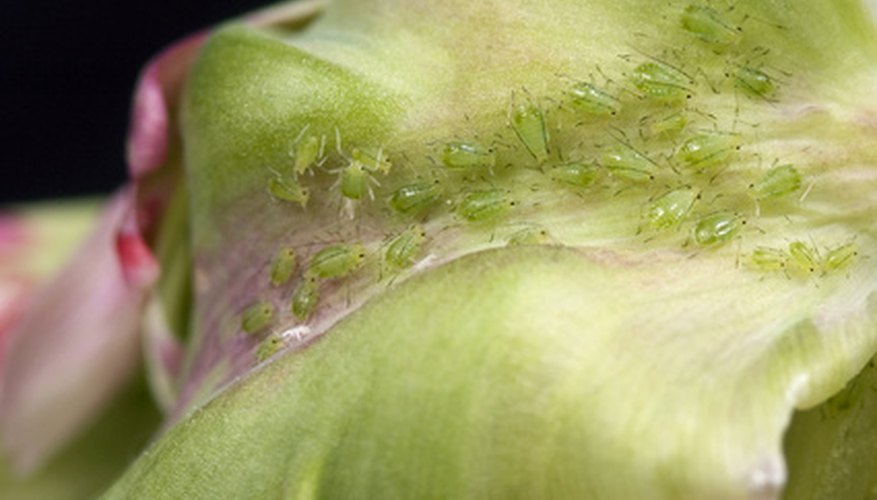 When insect pests come to your garden in search of a meal, you want to send them running. While you can buy chemical insecticides, you may not want to use these pesticides on your edible vegetables. Luckily, you can make a homemade insecticide for tomato and pepper plants that is natural and won't harm your plants or your harvest. Just be sure to treat any plants as soon as you start to see pests on your plant to avoid an infestation.
Mix together in a large bowl the garlic, onion, cayenne pepper, dish soap and water. Stir slowly to keep the soap from foaming up.
Let the bowl sit undisturbed for a day as the garlic and onion juices infuse the water. Stir the mixture before pouring it through the strainer and into the measuring cup.
Set a funnel on the spray bottle and pour the mixture from the measuring cup to the spray bottle. Discard the garlic, onion, and cayenne left in the strainer.
Spray down your tomato and pepper plants on a dry morning with a high-power spray from the garden hose to shoot off as many bugs as you can. Pay careful attention to the undersides of the leaves.
Let the leaves of your plants dry before spraying them in the afternoon with your pepper mixture on the tops and undersides. Be sure the rest of the day and night will be dry so the mix doesn't get washed away. Repeat as frequently as necessary.