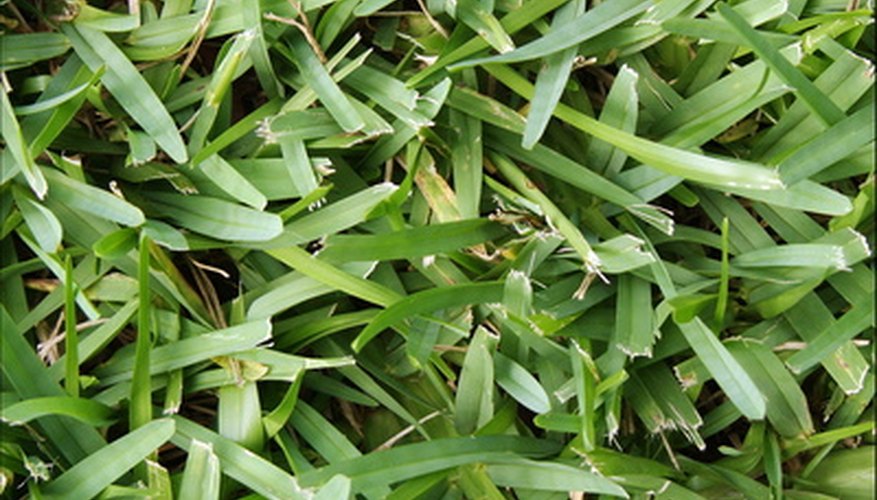 Crabgrass is a weed grass that spreads out in a dense, low-growing mat that produces long, three-pronged seed heads. Crabgrass overwinters in lawns as seed and springs up in the hottest parts of summer when the lawn is weakened by lack of water. It thrives in full, hot sun and will be killed by the first frost of the year. The best defense against crabgrass is to mow your grass high so that the seeds cannot get the light they need to germinate. However, once crabgrass emerges, you must resort to other means of removal.
Spread a drop cloth around the crabgrass to protect beneficial grass from the herbicide's overspray.
Spray a broad-spectrum herbicide directly on the crabgrass. Allow the crabgrass to turn brown and die. Remove the grass and its roots from your lawn with a trowel.
Remove older crabgrass by digging it out of the soil with a garden trowel. Crabgrass will not return if you pull all of its roots up.