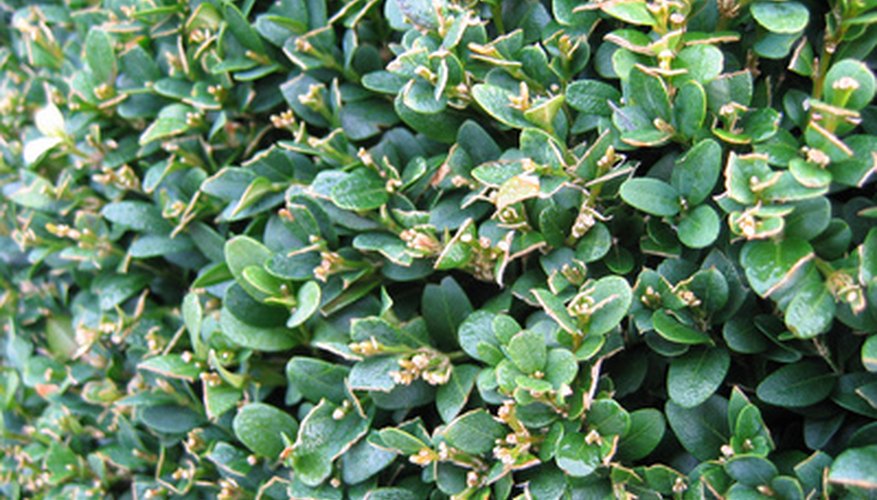 Shrubs are woody plants that usually grow less than 15 feet in height. Shrubs are planted around the base of houses in order to hide unsightly foundations and are also used as hedges and privacy screens. Shrubs with showy features are planted along in prominent places in a garden to create a specimen plant which showcases that plant. Mass plantings of shrubs can divide areas of a yard or act as a ground cover. Always choose young healthy plants since they survive transplanting better than older, larger shrubs.
Boxwood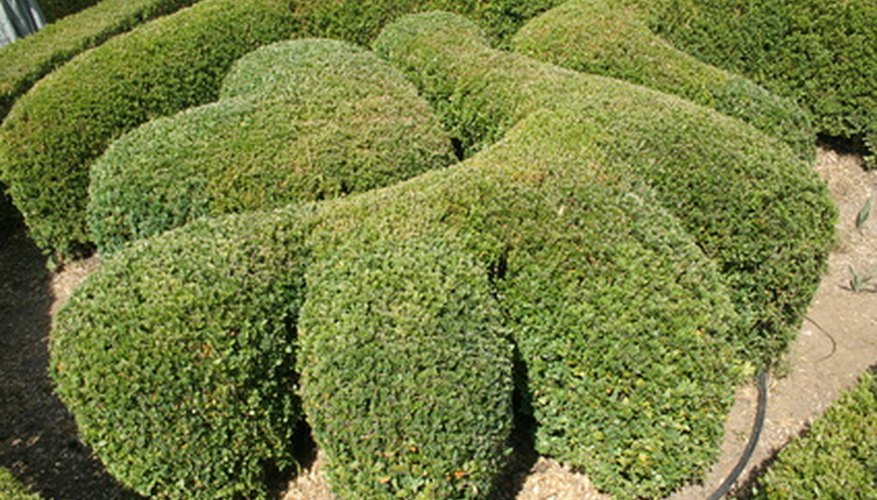 Boxwood (Buxus sempervirens) is a slow-growing evergreen shrub that thrives in sun to partial shade. This broadleaf shrub has a natural rounded shape that reaches 15 to 20 feet tall and 10 to 15 feet wide. This dense bush produces fragrant, tiny yellow flowers in the spring. The leaves develop an orange tint when touched by freezing temperatures in the fall. Common boxwood tolerates drought and needs protection from strong winds.
Juniper
Juniper (Juniperus communis) is a woody evergreen shrub growing 5 to 10 feet tall. This slow-growing shrub has gray-green to blue-green needles. During the winter, the needles develop a yellow color. Common juniper thrives in poor soil and tolerates windy conditions. This shrub does not like long spells of excessive heat.
Privet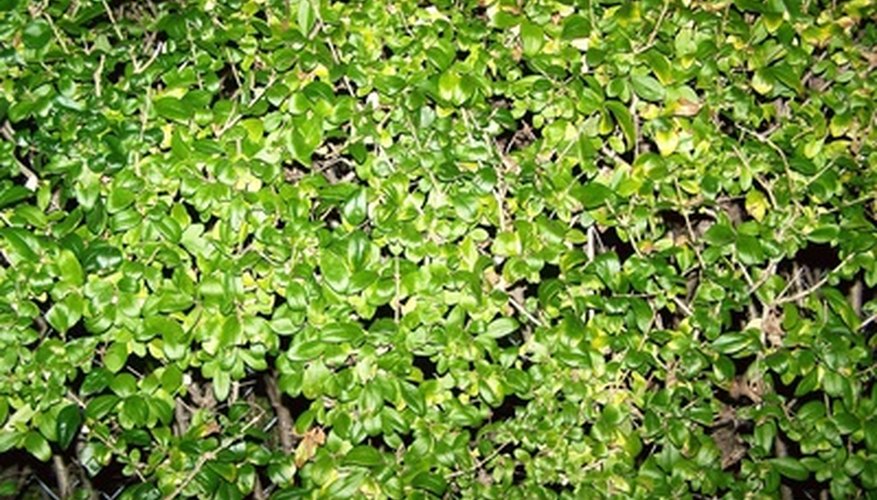 Privet (Ligustrum vulgare) is a deciduous shrub growing 15 feet tall and spreading 15 feet wide. This densely branching shrub produces small white flowers in the summer unless pruned away. The blossoms emit an unpleasant smell. Common privet tolerates extreme shearing and is usually grown in a hedge. This quick-growing woody plant can produce 18 inches of height a year.
Royal Azalea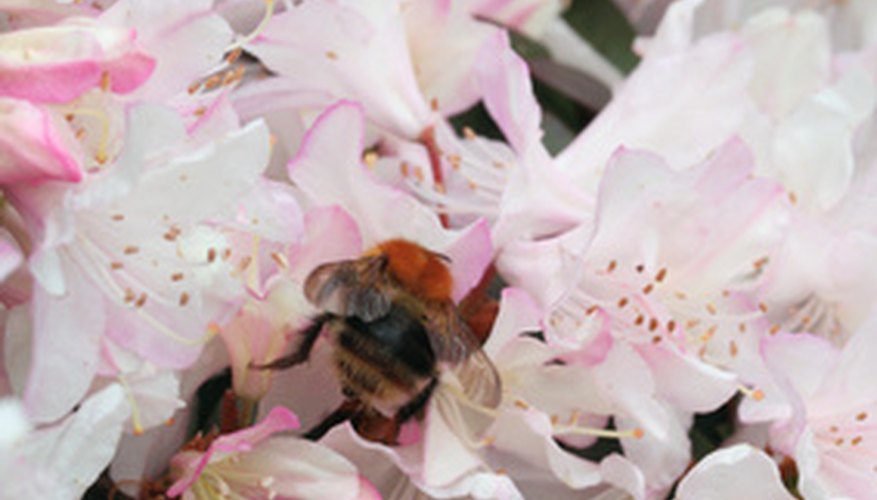 Royal azalea (Rhododendron schlippenbachii) is a deciduous shrub reaching 6 to 8 feet tall. This upright shrub has a natural rounded shape producing 3-inch fragrant flowers. The colors range from pale to dark pink. The early summer flowers are blooming when the dark green leaves emerge. Royal azaleas prefer sun to partial shade exposure with well-draining soil. Azaleas do not like excessive dry soil. Royal azaleas look attractive as showy specimen plants.