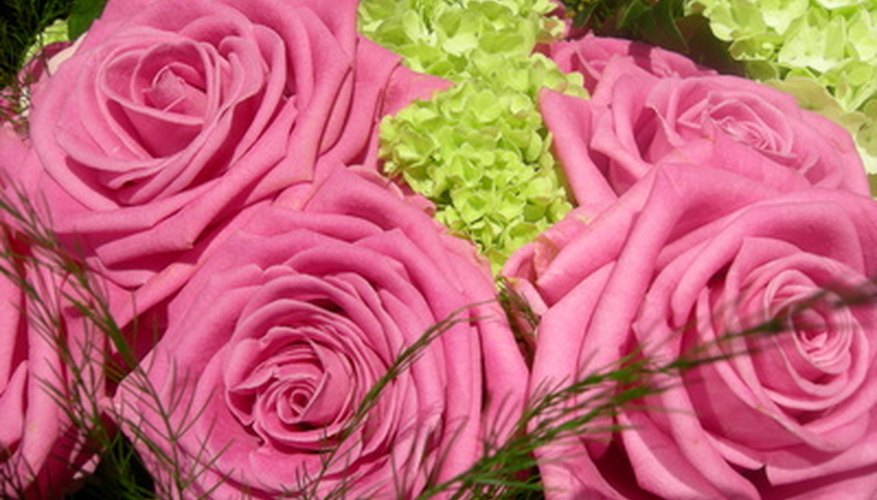 Flowering plants are rewarding enough to grow simply for the color and texture they add to a garden, but flowering plants that can also be cut and taken inside the house provide additional joy to the gardener. Flowers with stiff stalks, long-lasting blooms and strong color are ideal for cut bouquets.
Foxglove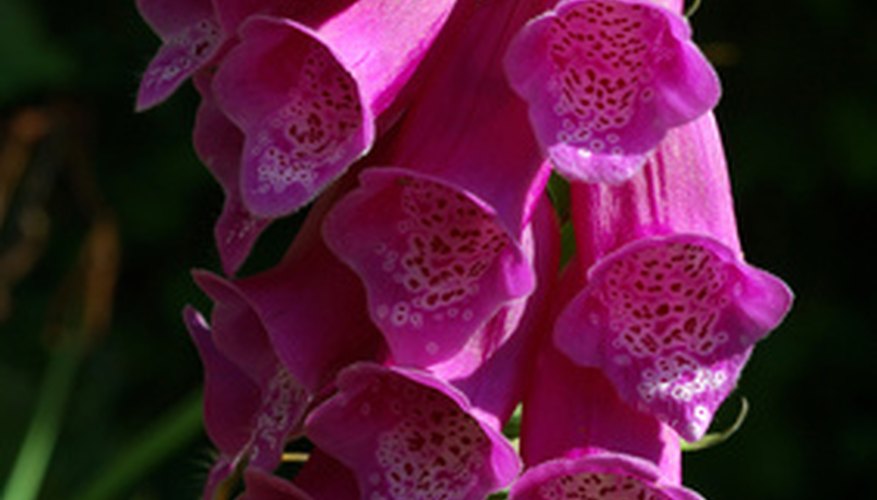 Foxglove (Digitalis) is a perennial plant that produces tall stalks with rows of tubular flowers ranging in colors from creamy white to pale pink and mauve. Foxglove is a hardy plant that is popular for its beautiful blooms and for its deer resistance--deer usually won't nibble on these plants. Full sun with light shade and moist, well-drained soil is ideal for Foxglove. Foxglove plants make excellent cut flowers, giving height and drama to a traditional bouquet.
Gladiolas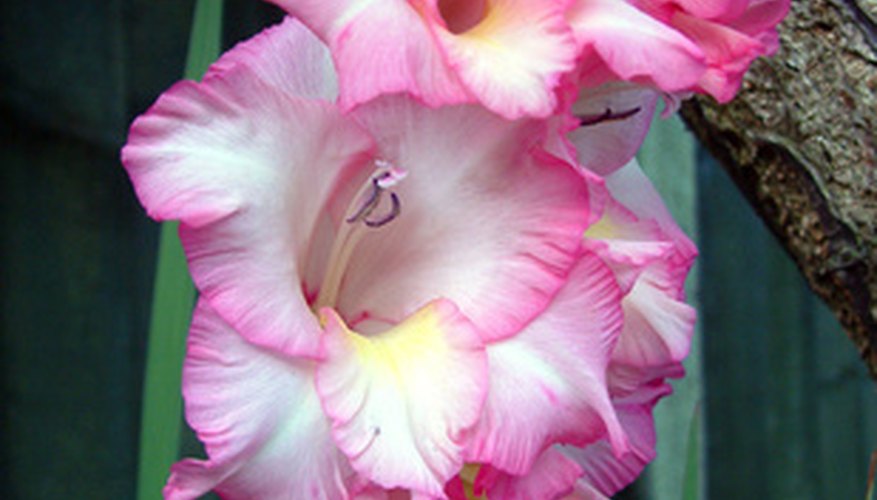 Gladiolas (Gladiolus) are flowering plants that grow from bulbs. Gladiolas are popular garden plants for their stalks of multi-colored blooms, which come in a range of colors from pale yellow to lavender and pinks and reds. The flowers look lovely in a bouquet mixed with other flowers or alone as an individual flower in a narrow vase. Gladiolas prefer full sun and moist, well-drained soils. Shelter gladiolas from the wind with larger plants. The plants have luscious light green foliage which grows at the base of the flower stalks.
False Dragonhead
False Dragonhead (Physostegia virginiana) is a flowering perennial that produces tall stalks topped with mauve or hot pink tubular blossoms. The plant's stalks can easily be cut and the long-lasting flowers used in colorful bouquets. Also called "Obedient Flower," the plant's stalks can be rearranged to stay in almost any contortion. In the wild, False Dragonhead grows in swamps, wet meadows and bogs throughout Eastern North America. The plant can be cultivated in moist, slightly acidic soils; a sandy loam is ideal. False Dragonhead can tolerate both full sun and partial shade.