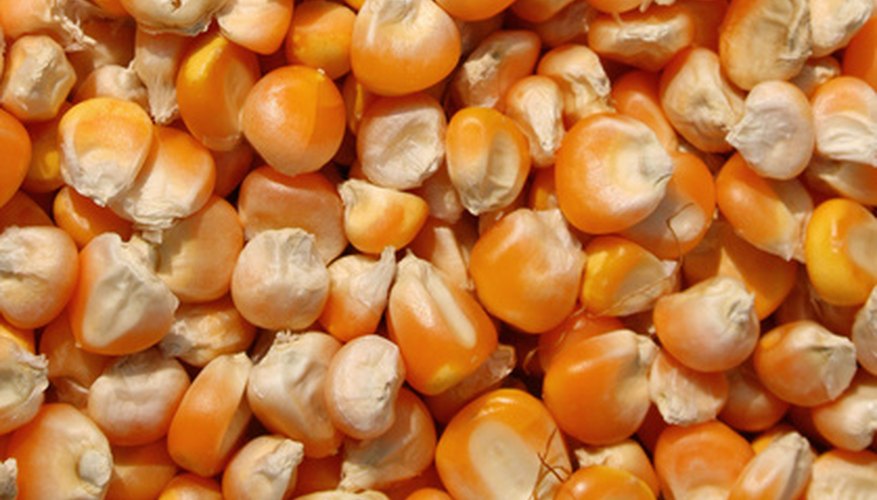 Growing sweet corn in the home garden requires space. These fast-growing plants thrive in hills or rows spaced 3 feet apart. Grow corn in several rows to insure adequate pollination. Although one long row may produce some corn, production is inhibited as corn depends on the wind for pollination. Planted in late spring once the danger of frost has passed, corn germinates best in soil temperatures between 60 and 95 degrees Fahrenheit. Soak corn seeds the night before planting to speed germination. As the seed absorbs moisture it swells, preparing the root to emerge from the seed.
Rinse out a bowl or bucket large enough to hold twice the volume of the dry seed. As corn kernels soak, they swell and often double in size.
Pour the dry corn seeds into the bowl or bucket.
Fill the bowl or bucket with lukewarm water to 2 inches from the rim. All corn kernels should be covered with water.
Remove and discard any seeds that float to the surface. These seeds are not viable and will not germinate.
Allow the seeds to soak overnight.
Drain any excess water and plant the corn kernels immediately in prepared soil.
Things You Will Need
Corn seeds

Large bowl or bucket

Water