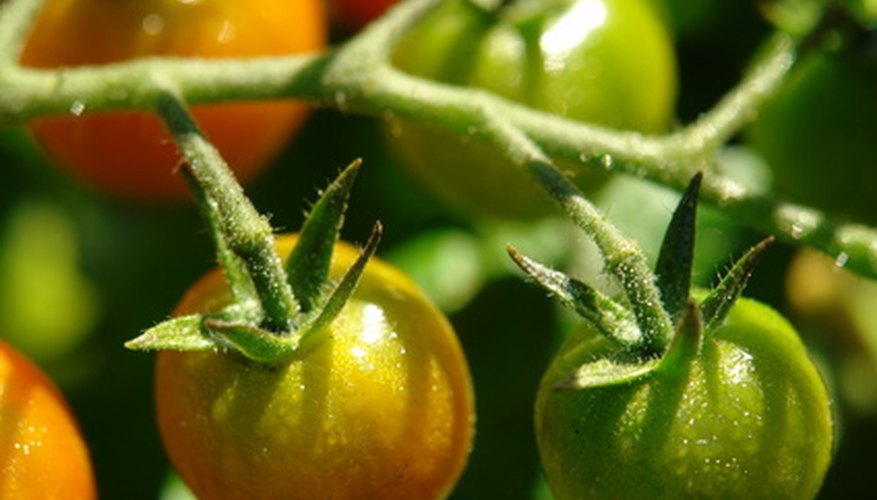 To take maximum advantage of the growing season, gardeners in all different climates routinely start vegetables indoors from seeds for later transplant to the garden. Experts recommend this practice to ensure that cold-sensitive vegetables are not only protected from the weather but that harvests are bountiful. Sow seeds in seed flats, which are shallow boxes made out of wood or plastic with perforated bottoms, filling the flats with two parts garden soil, one part peat moss and one part sand.
Eggplant
Eggplant season is two weeks too short for gardeners in cooler climates, according to Janet Marinelli in the "Brooklyn Botanic Garden Gardener's Desk Reference." To work around this and ensure that the vegetables reach maturity, start eggplant seeds six weeks before the last outdoor frost, keeping the soil temperature at 85 degrees Fahrenheit until the seeds germinate. After the seeds sprout, let the soil temperature drop to the low 70s. After the last frost, transplant the plants to the garden, keeping them 18 inches apart.
Peppers
Start peppers indoors six to eight weeks before the minimum night temperature reaches 55 degrees Fahrenheit, recommends James Underwood Crockett in his book "Vegetables and Fruits." Keep the soil at 80 degrees, planting the peppers outside eight weeks after germination when the temperature cooperates. Place the seedlings 18 to 24 inches apart in the garden and in rows two to three feet apart.
Tomatoes
Tomatoes need both heat and a long growing season to reach their potential. For this reason, start tomatoes six weeks before the last frost and only when the night temperature will reach higher than 50 degrees, according to "America's Garden Book" by Louise and James Bush-Brown. Keep the soil between 75 and 85 degrees until the seeds sprout then the temperature can be reduced to between 65 and 75 degrees. After sprouting, discard plants with less than two leaves, moving the more promising plants to four-inch containers and then moving the plants to the garden when outdoor conditions are favorable.