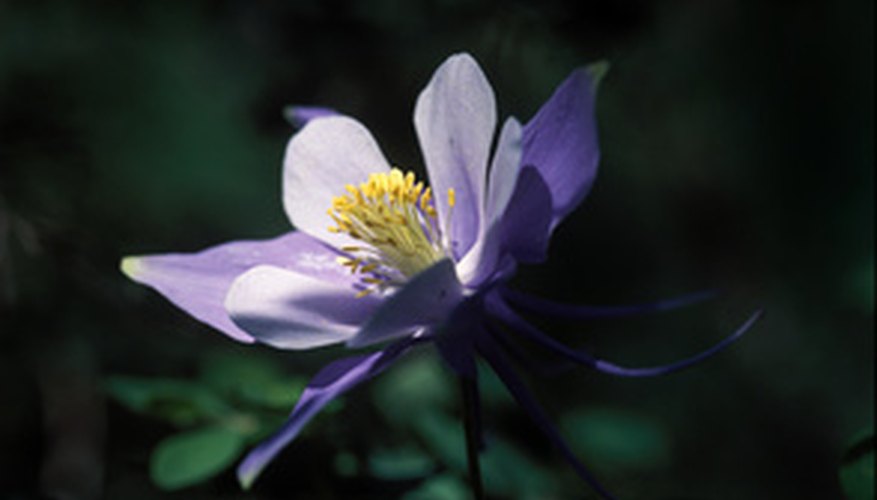 The Rocky Mountains that cross the center of Colorado provide gardeners with a beautiful backdrop for their landscapes. Gardeners in eastern Colorado have to create their own inspiration by the addition of adapted shrubs and flowers that add texture and beauty without overtaxing limited water resources. Besides dealing with plants that must live in USDA hardiness zones 4 through 6, Colorado landscapers contend with soils that need organic amendment, tend to be alkaline and experience frequent periods of drought.
Xeriscape
Nancy Leavitt created the word "xeriscape" in the early 1980s when she worked at the Denver Water public utility. The basic principles of xeriscaping require limiting the use of turf grass, selecting water-wise plants, using efficient irrigation practices and assisting plant survival through the application of soil amendments and mulches.
One category of decorative landscape plants that are water-wise and adapted to Colorado conditions are ornamental grasses. Colorado State University extension service recommends ornamental grasses for landscape plants because they grow well in poorer soils and have lower water requirements than shrubs and flowering plants. Ornamental grasses are available in a variety of heights, colors and textures—including buffalo grass, blue grama, bluestem and the slightly taller switch grass and feather reed grass.
The Platte Canyon Water and Sanitation District encourages using xeriscape principles and offers these suggestions of water-wise plants for an attractive landscape: penstemon, prairie zinnia, Mojave sage, coreopsis and showy black-eyed susans.
Rock Garden
Rather than fill an entire landscape with plants, Colorado gardeners should take advantage of the colorful and decorative rocks available locally. For example, an attractive landscape rock commonly found in Colorado is native granite covered with lichens—often called moss rock. Another option is Colorado red rock, which is striking in a landscape garden.
Design a landscape plan around large- and medium-sized rocks, leaving space between the stones for various-sized plants. Excellent rock garden plants include sedums, alpine stonecrest, alyssum, alpine rockcress, cottage pinks and shrubs such as prostrate junipers and littleleaf peashrub. Colorado State University has a list of over 50 plants that are adapted to Colorado growing conditions and make excellent rock garden landscape plants.
Wildflower Garden
In spring, Colorado is blessed with beautiful wildflowers in the foothills, besides the roadways, and in the mountains. Many of these plants can be grown from seed or transplanted in a landscape. Most, although not all, of these plants will grow as perennials. A wildflower landscape is casual, imitating nature, rather than a formal garden. Plants to consider in a wildflower garden landscape are sage, columbine, fireweed, prairie gentian, pink bergamot, prairie coneflower and Mexican hat.