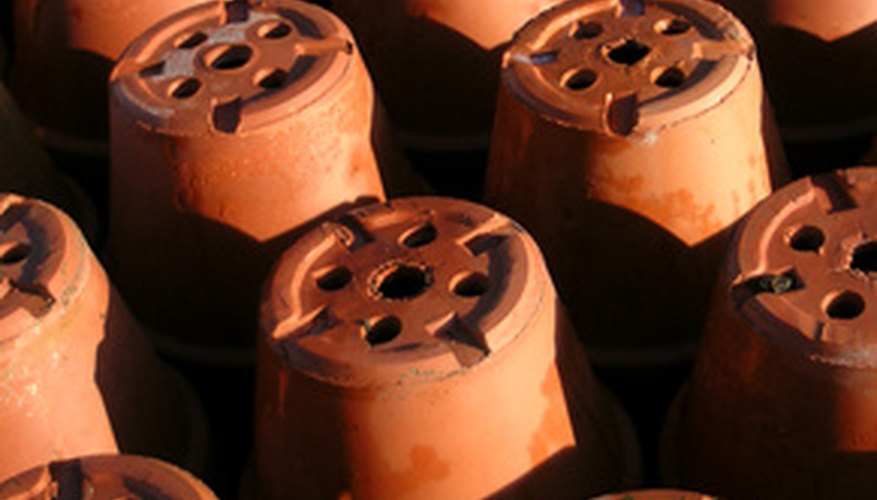 Container shade shrubs include any landscape specimen that returns for three or more consecutive years. Shady areas of the landscape require careful investigation of the best plants suitable for these locations. Gardeners select certain shrubs for their pleasing shape, foliage or the flowers that bloom on some plants. Placement of shrubs into containers requires tough plants that tolerate reduced sunlight and moisture levels. Match the shrub to the type of shade it will get for the best results.
Alexandria Laurel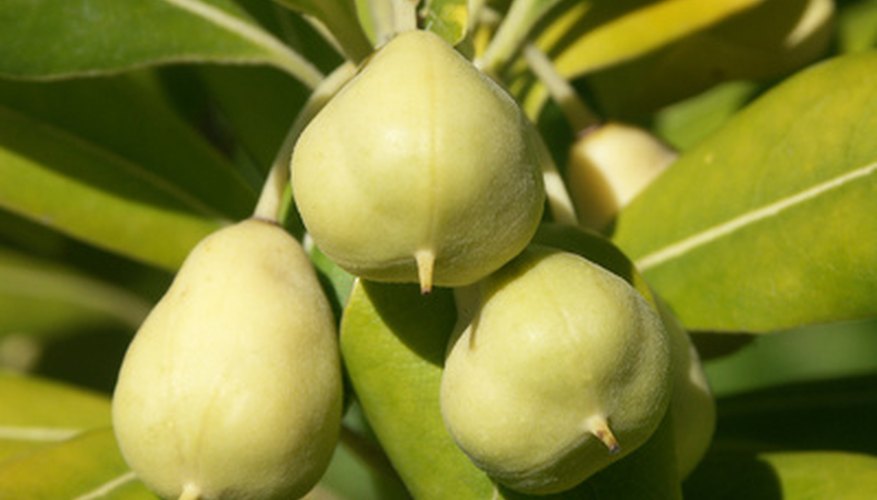 The glossy green leaves of the Alexandrian laurel make this the perfect container shrubs for a shaded patio or deck area. Mature plants reach about 3 feet in height and width. The point y leaves of this laurel present a compact, beautiful addition to the landscape. Alexandrian laurel prefers partial to full shade locations and moist, organically rich soil. This plant produces blooms in spring in light yellow but really comes to life with 1/2 inch orange berries in the fall. Like all container plants, monitor the condition of the roots when planting this laurel in a container. Transplant will be necessary in four to five years since they grow quite slowly. Alexandrian laurel is an evergreen and is hardy in USDA hardiness zones 7 to 9.
Littleleaf Boxwood
Littleleaf (Korean) boxwood tolerates the lowered light of the shade garden. These evergreen boxwood features rounded dense foliage that makes this plant perfect for container gardens. Boxwood serves as a hedge plant and allows the gardener to groom the plant for the best appearance in the planting container. Littleleaf boxwood grows smaller than the common American boxwood seen in many foundation gardens. This container plant has a rounded growing habit and dwarf varieties will reach about 2 feet at maturity. Make sure that you actually buy a dwarf littleleaf boxwood since other varieties can reach up to 15 feet in height. This mistake will have you transplanting the shrub in a very short time. Korean boxwood thrives in zones 5 to 8.
Alpine Currant
Some gardeners prefer a larger plant in a shrub container garden. Alpine currant grows to a height of 6 feet and produces dark green leaves that turn a beautiful shade of red in the fall. This shrub grows in a mounded, compact form and features medium green three to five lobe leaves. This plant tolerates a wide range of growing conditions from full sun to shade. Alpine currant doesn't produce showy flowers or fruit. Plant in zones 3 to 7 in well-drained soil for the best results.