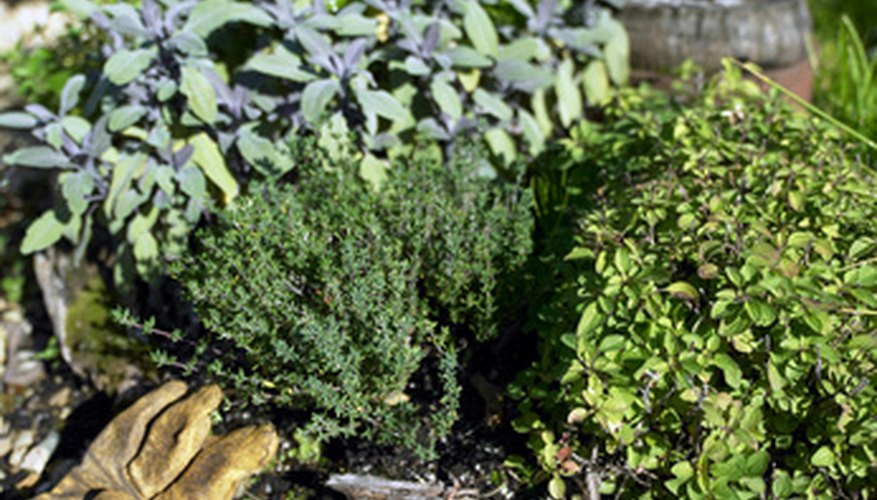 Gardeners grow up learning to plant gardens in rows, with large spaces in between each row. This doesn't have to be the only way for a home garden to be successful. Intensive gardening or square-foot gardening uses close planting techniques to put more plants into less garden area. Many more vegetables can be harvested in the same amount of space, often with less work every week.
Build an intensive bed so that it measures about 4 feet wide; length doesn't matter. Surround the garden bed area with cinder blocks, which will form the garden bed walls. Set the blocks securely in the soil so that they don't shift.
Dig the garden bed soil to a depth of 12 inches. Remove any rocks or roots. Mix in a 4-inch layer of compost. Add more soil from the ground around the garden bed, if needed, to create a soil surface as high as the cinder block walls.
Push sticks into the dirt around the edge of the garden, with one stick for every foot. Run strings between pairs of sticks, horizontally and vertically, to create a grid pattern of 1-foot squares to separate the areas for planting.
Treat each square in the grid as a separate planting area. Check the back of the seed package or the garden center instructions for planting directions.
Plant each square according to the planting direction on the seed packets. Mix up the garden to make an attractive variety. Plant 16 carrots in one square, one pepper plant in the next and four pole beans in another, as an example.
Take advantage of vertical gardening whenever possible. Add sticks or other trellis material into the edge of the garden when planting climbing seeds.
Water to a depth of 1 inch per week. Set out an empty can or other rain gauge to determine the local rainfall. Add water in weeks when there is not 1 inch of rain.