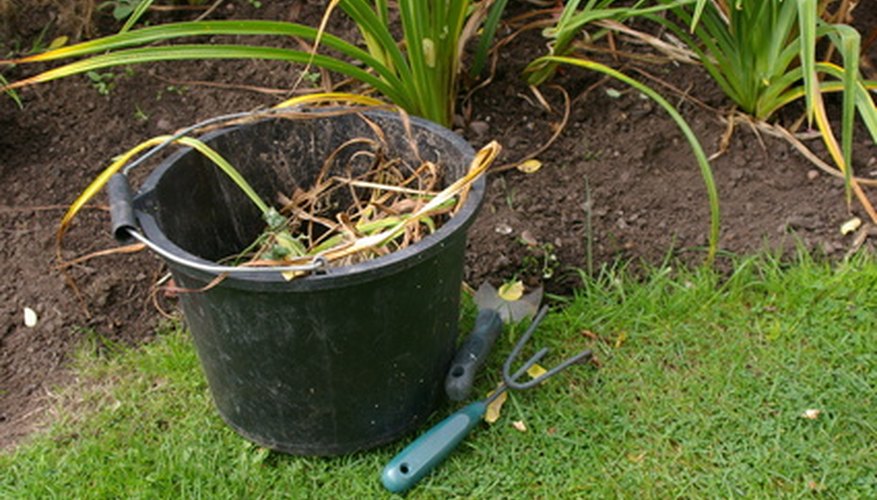 Weeds are part of the gardening routine; they seem to grow through anything even weed barriers. Regular weeding will keep down the number of weeds by keeping them from reaching maturity and stopping the spread of seeds from the weeds. Every gardener should have a variety of weeding tools to suit the different weeds and places they grow. Bending and stooping strain the back, so one of the things to look for in a good weeding tool is ergonomic design.
Long Handled Weeders
Long handled weeders come in different styles. Some have trowel-type heads to dig up and cut weeds, some use a push pull motion (like the scuffle hoe) with a thin blade formed into a square and others have hooks at the end to get up and under the weed to the root. All of these are effective at keeping back strain to a minimum, but the weed diggers that get at the root are the best.
Removing the weed from the root will get rid of that weed forever, while cutting just the top of the weed will leave the weed to sprout anew. The push pull weeder (scuffle hoe) will clear an area, but many times leave the root intact. The hook (or twister) and trowel type heads get at the roots and are the best weed digging tools. These tools rip the weeds out while the long handle style keeps back strain to a minimum.
Hand Weeders
Hand weeders are indispensable in vegetable gardens and in tight places where long handled weeders cannot manage. These are great for using around stairs, between cracks or for very small weeds. Some hand weeders are designed for left or right-handed use. Others are v notched for extra grabbing power and some are plain or hooked hand trowels.
The best hand weeder has serrated edges and a sharp tip for getting up and under the root of the weeds. The best design in a hand weeder has an ergonomic handle with a better grip that places less strain on the wrist. Hand weeders made from aluminum are light but strong and will produce less stress on the wrist. In the April/May 2009 edition, Mother Earth News Magazine recommended the ergonomic shape design of the NRG (natural radius grip) garden trowel and rated it higher than traditional hand weeders.
Weed Grabbers
Long handled weed grabbers are the best tools to get rid of weeds in open areas. They grip the weed and tear it out by the root eliminating the possibility of new growth. The long handled design is easy on the back and many are made with aluminum, which keeps the tool light and easy on the wrist.