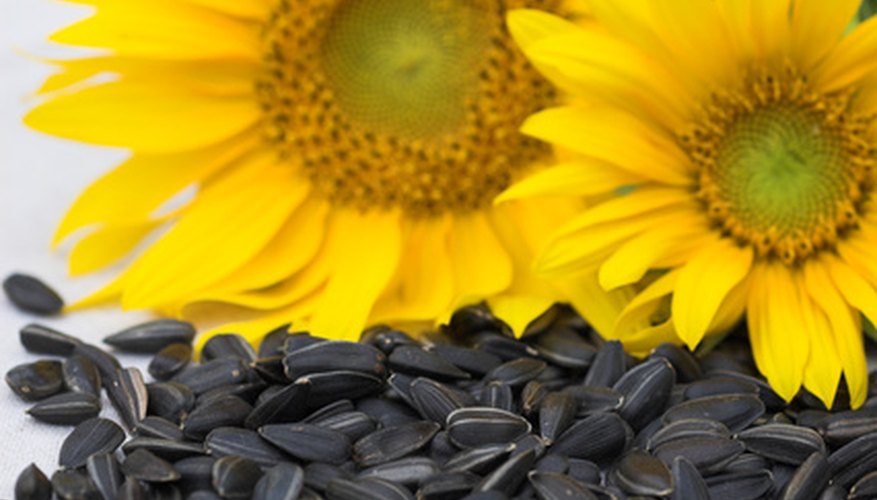 Sunflowers are not only loved by people for their beauty, feathered friends enjoy the sight of them as well, as they know they are a source of a tasty meal. Sunflower seeds are preferred by finches, cardinals, doves, chickadees and sparrows, as the seeds provide a great deal of nutrition and energy. If you want to save money on birdseed, grow some sunflowers and harvest your own seed. This allows you to enjoy the beauty of the flowers in the summer, and the beauty of the birds feasting at your feeder all winter long.
Wait for the sunflower seeds to be ready to harvest. The most obvious sign to look for is the back of the sunflower heads to change color from green to light yellow and then brown.
Cut the heads off the sunflowers about a foot down the stem.
Open a paper bag, and rub your hand over the sunflower head while holding it over the bag. If the seeds do not come off easily, then you need to let the heads dry a little longer. To do this, hang them upside down by the stem in a dry area, away from rodents.
Lay the sunflower seeds out to dry on a screen or paper toweling for 24 hours. Again, this needs to be in an area that will not be visited by rodents or squirrels.
Transfer the dried sunflower seeds to a glass or metal container. Feed to the birds as needed.