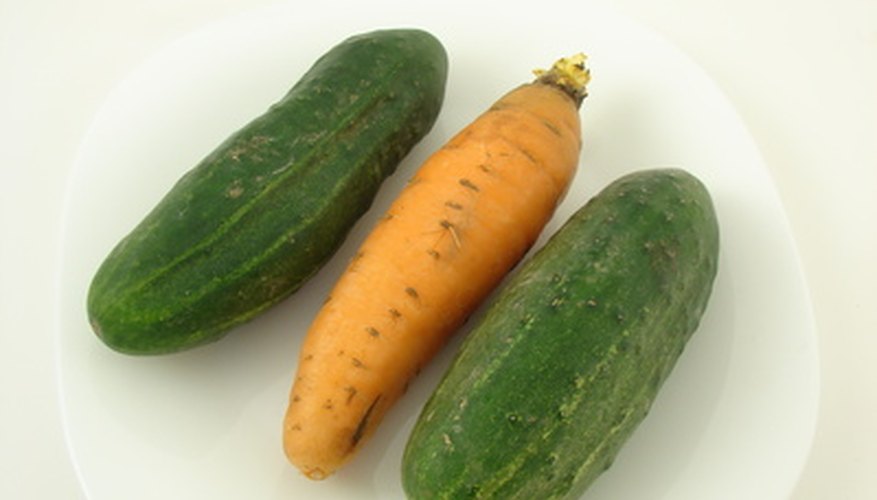 Don't throw out your vegetable peels when you can recycle them. Vegetable peels add nutrients to the soil in your garden through composting. Create a compost pile, and mix the vegetable peel compost in with your garden soil.
Save yard clippings and fallen leaves. Run them over with your lawn mower to chop them up in to smaller pieces.
Place a layer of your yard clippings in the bottom of a compost bin. Ideally, the compost bin should be 3-by-3-by-3 feet. This is the best size for a compost bin because it hold heat in the best.
Place a layer of vegetable peels on top of the layer of yard clippings. Vegetable peels contain nitrogen, enabling materials in the compost pile to break down faster.
Water the compost pile.
Repeat adding layers of yard clippings and vegetable peels until your compost bin is full. Water the compost pile after adding each set of layers.
Mix the pile together with a rake, and cover with a tarp. The tarp will retain the heat so the material decomposes. Ideal compost temperature in the center of the bin pile is at least 90 degrees F. Use a long thermometer to check the temperature.
Mix the decomposed vegetable peel compost in with your garden soil when you plant new seeds.