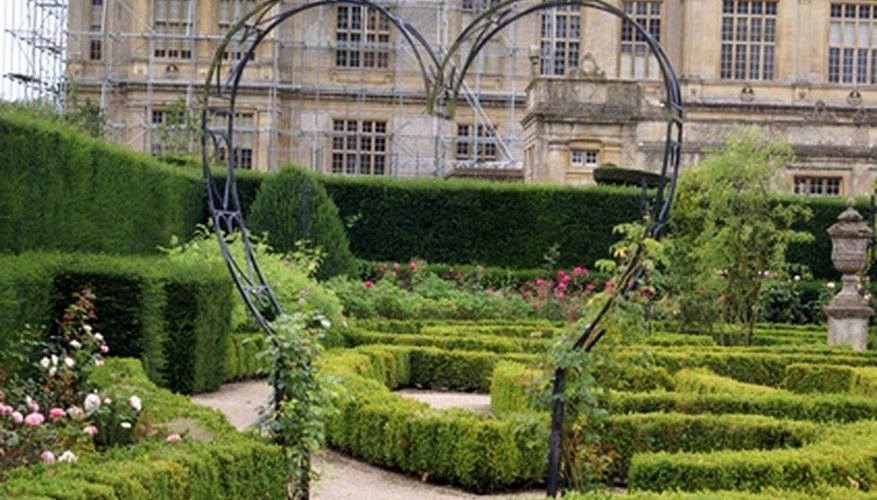 Healing gardens had largely been forgotten until recently. They have been used by monasteries and Japanese Zen spiritualist because they provide a healing environment that allows one to focus on the mind, body and spirit rather than the symptoms of a disease. Healing gardens can help to alleviate stress and cultivate positivity, which can aide in the overall healing process. When designing a healing garden, the factors to consider are different than your typical garden. Ambiance, plant selection and sensory stimulation all play an important role in the design of a healing garden.
Select an area that gets plenty of sun, but also has some shaded areas for you to rest in. An area lined with trees on one border works well for this purpose.
Add a path through the garden area you have chosen. Line the path with material that is comfortable to walk on, such as wood chips or small pebbles. Consider adding cedar wood chips to your walkways to add a pleasant smell to your healing garden.
Set up comfortable areas where you can meditate or enjoy your garden. Put benches or large rocks with flat surfaces throughout your garden for you to sit on. Add any sculptures or other artwork to your garden that stimulate you in a positive way.
Choose plants that require limited maintenance so that your garden never becomes a work burden for you. Eliminate the need to cultivate plants on a continual basis by choosing perennial plants that are native to the area you live in. Native plants are typically more resistant to pest and disease and require less care. Perennial plants will continue to grow in your garden year after year, and will reduce the need to replant.
Select a wide variety of plants to grow in your garden that have medicinal value. Research plants that may be useful for any specific ailments you have. For instance, milk thistle works well in a healing garden for someone who has liver problems because it aids in the healing of the liver. It is also native to many areas and easy to grow. Echinacea is a good plant to add to a garden for overall immune support, and is also native to many areas.
Add plants with varying scents, colors and textures. Design a garden that can become a playground for your senses.
Put edible berry plants in patches throughout your garden where they are easily accessed by walkways. Berries will attract birds and their songs, which may please your sense of hearing and aid in healing. Many berries are also high in antioxidants, and can become a healthy snack during your visits to your garden.
Make a point to avoid plants that are unpleasant such as poisonous plants or thorny plants that can harm you. Avoid plants like bee balm that attract bees, which may also be unpleasant to have around when you are meditating. Please your eyes by adding plants such as milkweed, which attract large numbers of butterflies.