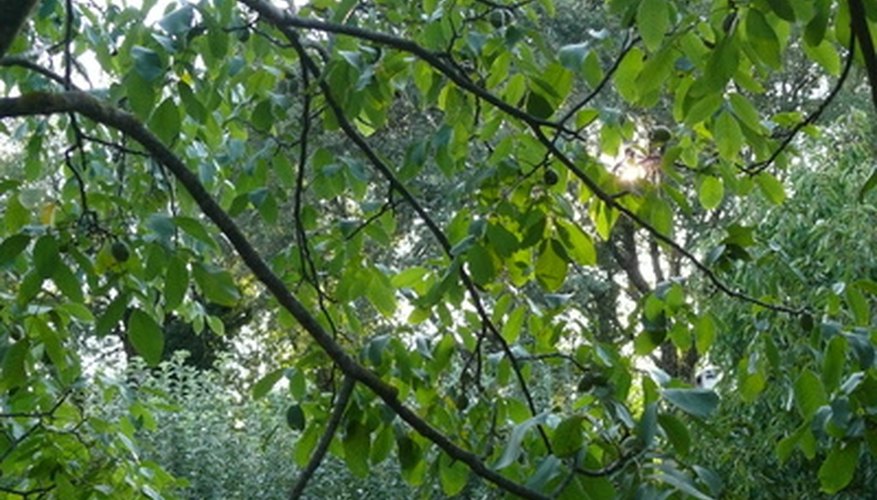 The black walnut tree prevents many plants from thriving. All parts of the tree release a chemical compound called juglone. This compound damages plants, inhibits growth, causes wilted leaves may kill the plants. When landscaping under the canopy or within an 80-foot radius of the trunk of a black walnut, use juglone-tolerant plants.
Perennials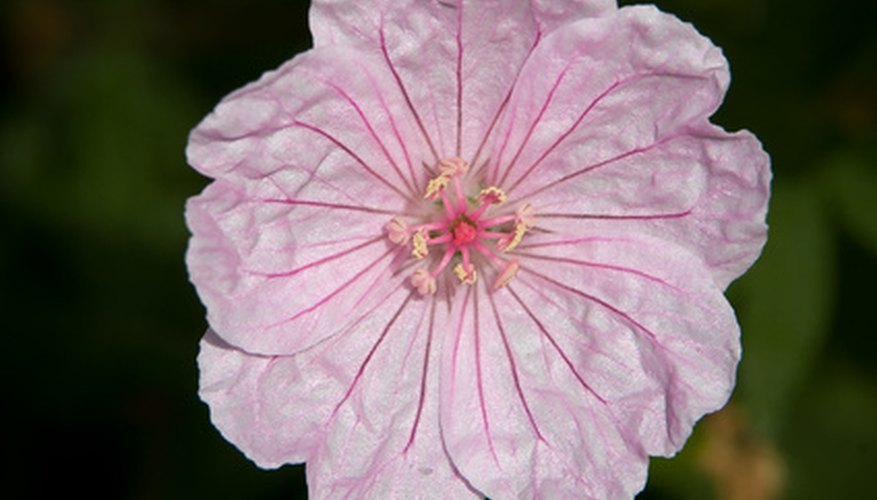 Numerous perennial plants have compatibility with black walnut trees and have use in landscaping under them. Cranesbill (Geranium sanguineum) tolerates juglone. The plant grows in USDA hardiness zones 4 through 8. It has dark green leaves and pinkish-purple flowers. The spreading perennial requires full sun to partial shade and well-drained soil. Coral bells or Heuchera add color to the landscape under black walnut trees. The foliage comes in variegated shades of yellow, green, orange, red, and purple. Small flowers sit atop tall stems that form in the summer. Coral bells survive in zones 4 to 9 and maintain their color through all but the coldest winters. The plants form low-growing clumps and grow best in partial shade with rich soil. Pulmonaria varieties, also known as lungwort, perform well when exposed to juglone. The small plant has silver and green leaves with blooms in hues of pink, purple, white and blue. It grows in zones 3 through 8 in well-drained, shady locations.
Annuals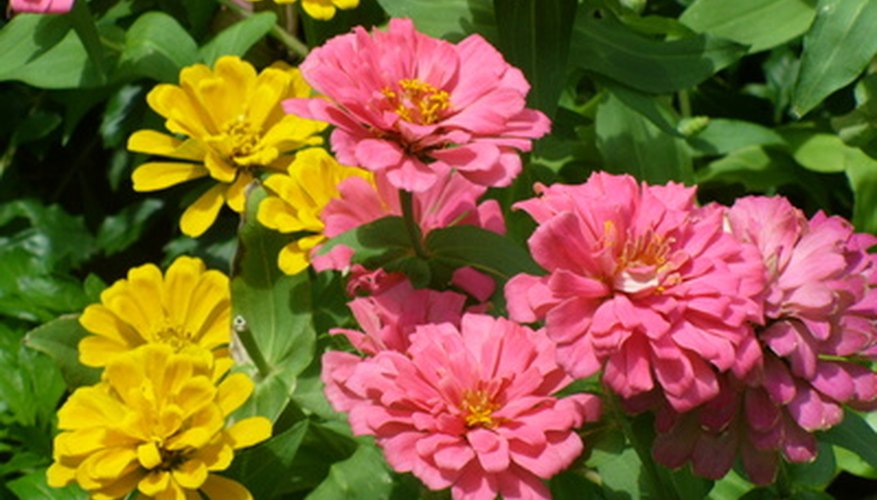 A limited amount of annuals can grow near the black walnut tree. Calendula officinalis, prized for its sunny flowers, grows readily from seed. The plant begins blooming in May and continues until frost if kept deadheaded. Calendula needs full sun with afternoon shade and tolerates a wide range of soil types. Zinnia varieties also tolerate juglone. The plant reaches up to 4 feet high and blooms from early summer until frost. The flowers come in all colors except shades of brown and blue. Zinnias bloom prolifically if you pinch off older flowers. While very easy to grow from seed, zinnias do need consistent moisture, well-drained soil and full sun.
Shrubs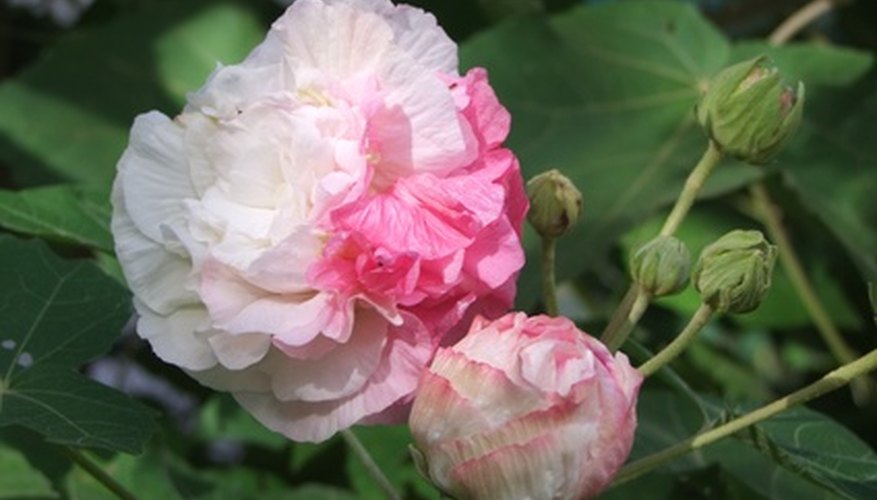 If you want to plant shrubs near a black walnut, a few choices are compatible. Rose of Sharon (Hibiscus syriacus) makes a great choice. The shrub grows in zones 5 to 8, well-drained soil and full sun to partial shade. White, pink or purple multi-colored flowers cover the tall plant in summer and fall. It reaches heights up to 20 feet. Euonymus alatus, commonly known as burning bush, also performs well when exposed to black walnut trees. The deciduous shrub requires full sun to partial shade in zones 4 to 8. It performs well in any soil that has adequate drainage. The burning bush, known best for its brilliant red-orange fall color, has small flowers and reaches about 10 feet.