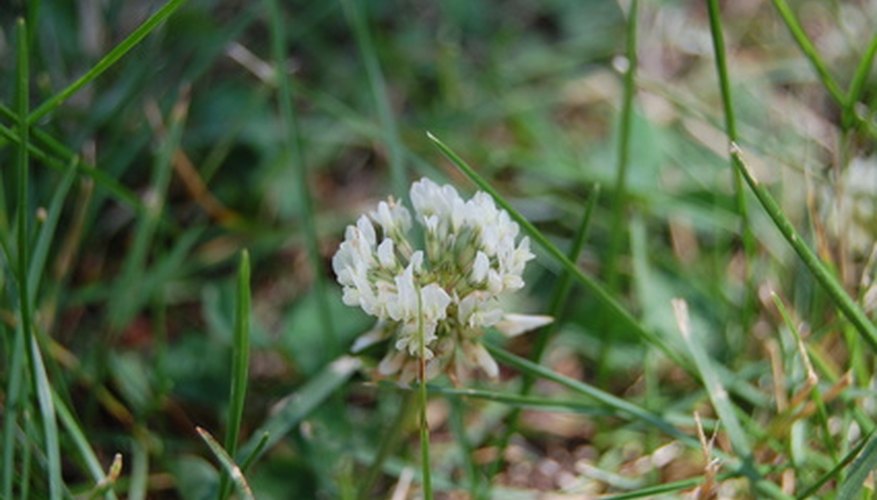 Combine the heat and light that nature gives you with simple plastic to destroy weeds, which is known as "solarization." A thin sheet of clear polyethylene plastic with a 1 mm to 4 mm thickness can be transformed into a powerful weapon against weeds. The bonus is that it will probably eradicate other things such as weed seeds, wilt, root nematodes, rot fungus and other harmful organisms. You'll get the best results by employing this technique during July or August where summers are hottest. In cooler areas, extend the sheeting period into September.
Mow or cut down the weeds in the area to be treated. Remove debris, and break up large clods of earth.
Turn or till the soil. Rake the surface smooth to eliminate air pockets that can hinder the soil's heat absorption.
Water the area well enough to evenly moisten the soil. The soil will conduct heat best if it contains water. Dampen it as if you were going to plant flowers or vegetables on the site, but don't water so much that the soil is wet or soggy.
Cut the plastic sheeting large enough to overlap the area's perimeter by about 2 feet on all sides. Set bricks or rocks on the edges to secure it into place. Bury the edges into the soil if you prefer.
Remove the plastic sheeting in four to six weeks if you live in an area where summer sun is very hot. You'll need about eight to 10 weeks to completely destroy weeds in cooler regions.
Things You Will Need
Mower

Rake

Clear polyethylene plastic, 1 mm to 4 mm thick

Bricks or rocks