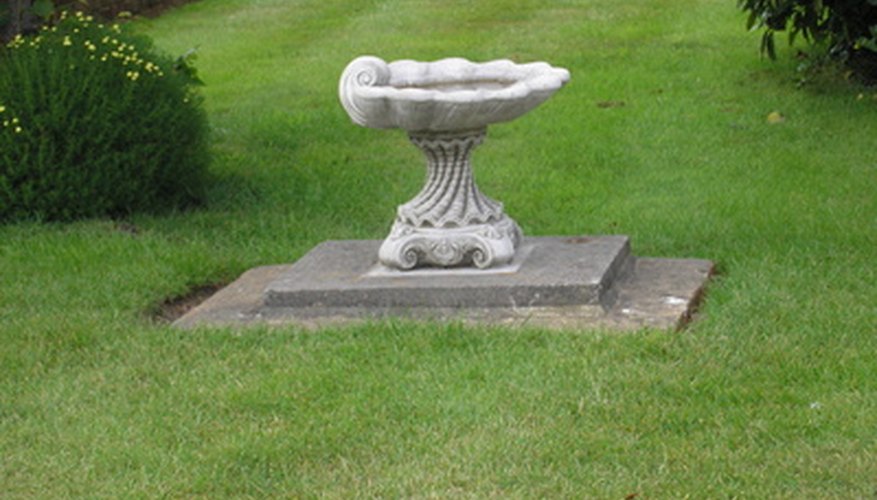 The main advantage of laying sod rather than growing grass from seed is that your new lawn will be ready for you to enjoy much faster. The end result of a sod lawn usually is more attractive. A seeded lawn can have a patchy appearance due to uneven spreading of the seed, birds consuming the seed, or seed being washed out during rainstorms. With sod, the professional turf farm did the hard work of growing the grass for you. All you have to be concerned with is laying it properly, and that process begins with careful preparation of the soil.
Turn the soil with a shovel to a depth of 6 inches and remove debris. Break up clumps of dirt and reduce the compaction of the soil. Remove any rocks, sticks, remnants of tree roots or other matter that might interfere with the sod taking root.
Add soil amendments. You may want to add compost to improve the quality of the soil and raise the level of nutrients. Fertilizer can also be added at this time. Grass needs potassium, nitrogen and phosphorous for healthy growth. Select a fertilizer that has all three. Work the fertilizer and compost deep into the soil.
Remove enough soil so the area will be about 1 inch below the level of sidewalks, curbs or sprinkler heads since sod is usually ¾ inch to 1 inch thick.
Level the site. Rake the soil from higher areas to lower areas. This may require raking in one direction, lengthwise across the site, then in the opposite direction. Remove any additional rocks turned over during this step.
Water the soil. Watering helps settle the soil across the site to reduce the chance of the sod sinking down after installation. Do this far enough in advance of laying the sod so the area is moist but not soggy when the sod is laid. Rake one more time to level the area. If the weather is unusually hot or dry, you may give the site a final sprinkling before laying the sod so the roots come into contact with moisture right away.