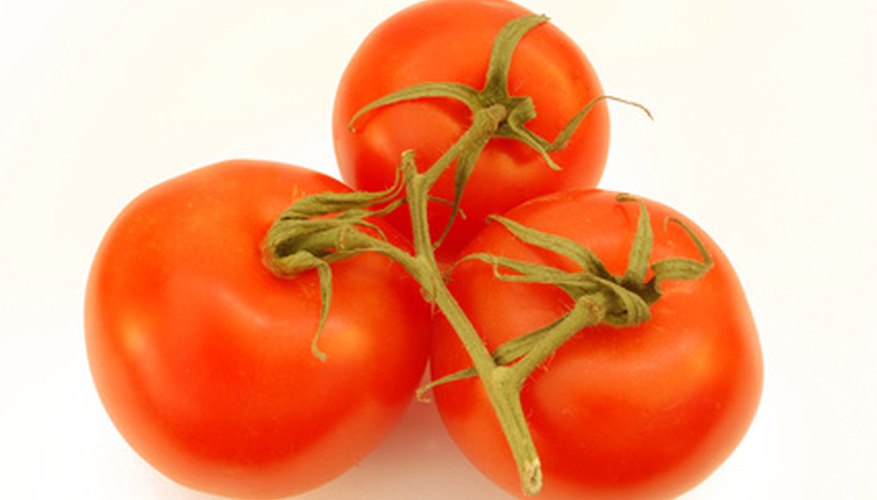 Whether it is the carpet beetle, fruit or budworms, or another type of insect, tomato plants frequently fall prey to a variety of pests. Tomato plant pests attack the vines, leaves and tomatoes themselves throughout the planting and harvesting process. In order to effectively eliminate tomato plant insects from attacking your garden, it is important to treat the plants with an insecticide, as well as to provide preventative maintenance to keep tomato plant insects from returning to your garden. Killing tomato plant insects is a basic procedure that does not require special gardening or pest control skills.
Remove any rotten tomatoes from your plant. Dispose of them into a plastic trash bag.
Fill an empty spray bottle with 2 cups of water. Wear a gardener's mask and gardening gloves. Add 1/2 cup insecticide.
From a distance of 6 to 8 inches, spray the tomato plant with the spray bottle solution.
Leave the solution to dry, but be sure not to rinse off, as the solution will continue to kill and repel insects over the following two to 14 days.
Inspect the tomato plant for insects in two weeks. If necessary, reapply the solution at this time in order to completely eliminate tomato plant insects from your garden.