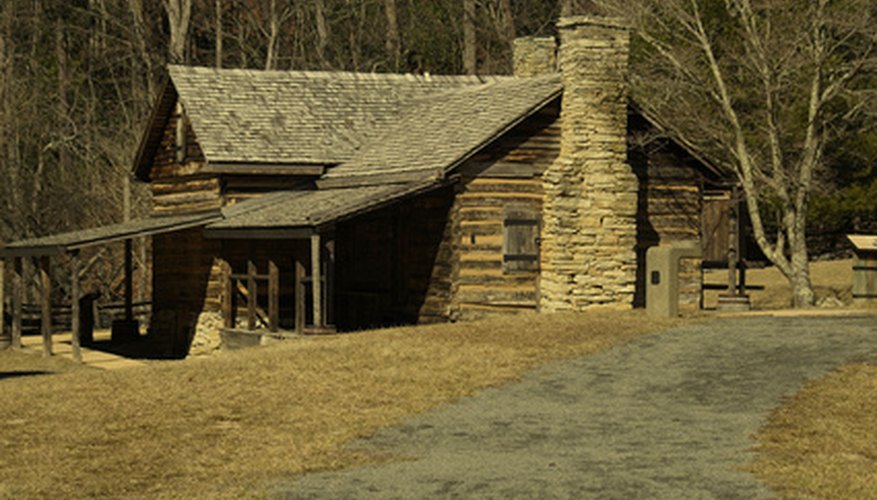 Cabins invoke a feeling of nature, outdoors and wilderness. A landscape design for a cabin should complement these themes and have outdoor living features that you can enjoy. The use of rustic, natural materials adds to the design, while plants bring color, texture, scent and wildlife to the landscape.
Woodland Garden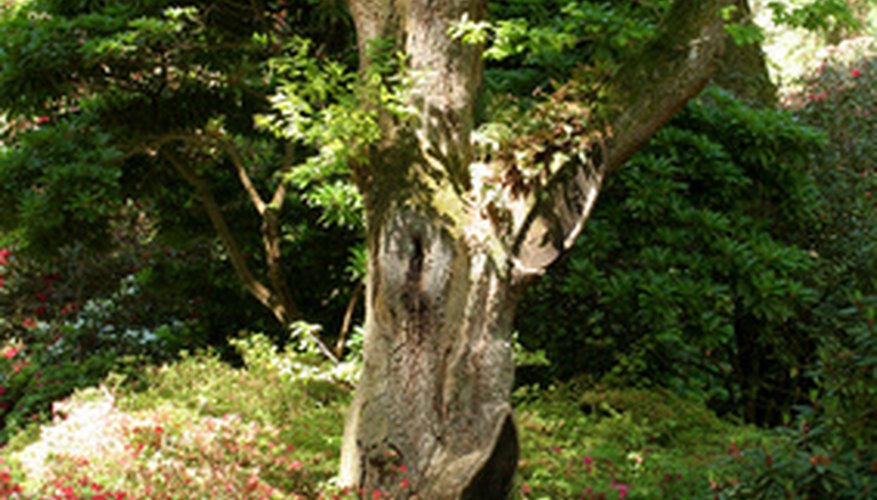 Add beauty to your cabin's landscape with a woodland garden. Woodland plants generally perform best in dappled shade. Give the bed natural lines and curves, rather than straight lines and corners. If you don't have many trees, plant a few to provide shade. Evergreens, such as a fragrant cedar, spruce or pine, make an attractive choice, and many have a fast growth rate. If you prefer deciduous trees, look for varieties native to your area. Elms, oaks and maples make suitable shade trees.
Add color to the woodland bed with perennial wildflowers and ferns scattered under the tree. Use an informal design with some group specimen plantings. Vary the textures and heights of the plants. Choose species that have at least some deer resistance. Some choices include bleeding heart, foamflower, sweet woodruff, hellebore, lungwort, cinnamon fern and wood fern. Wild ginger looks lovely as a groundcover with its green, heart-shaped leaves. Spread a 3-inch layer of hardwood, pine bark or pine needle mulch over the woodland bed.
Bird Habitat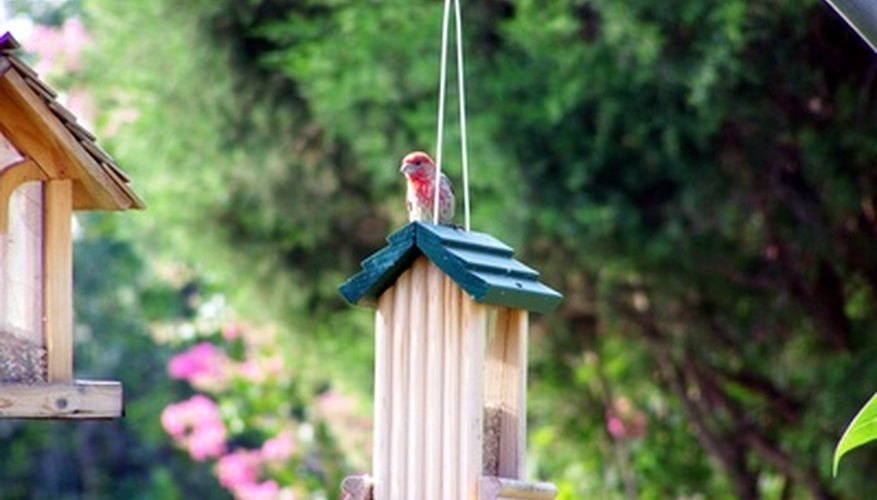 Attracting birds to your cabin landscape provides you with natural music and entertainment. Place the habitat in view of a large window. A bird habitat needs several landscaping elements. Install a water feature for the birds and for your enjoyment. A small, shallow pond with a filter and pump works best. The circulated water will stay clean and free of mosquitoes. Edge the pond with flat stones and water plants, like watercress. Attract birds with plants that provide food, feeders and houses. A variety of feeder and house sizes ensures that you will have many species of birds to watch. Attach feeders to poles to prevent squirrel raids. Plants that birds enjoy for their seeds and berries include coneflowers, sunflowers, goldenrod, asters, bee balm, high-bush cranberry and holly.
Pergola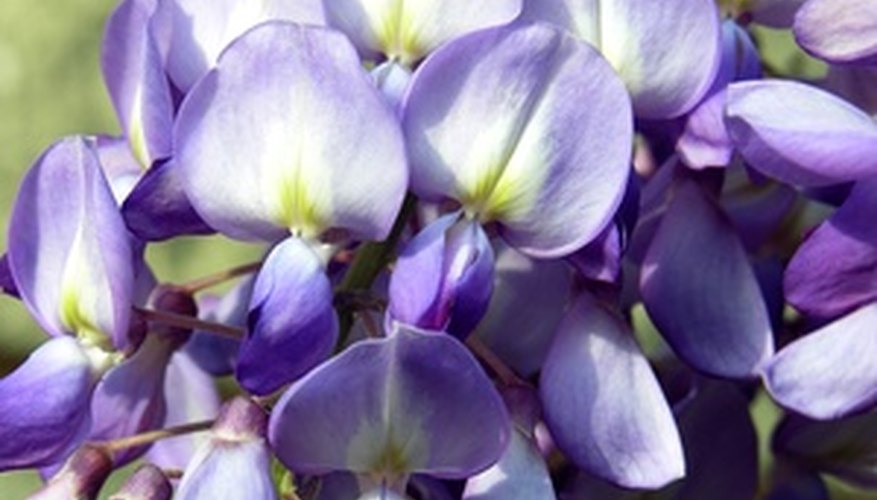 Installing a wooden pergola provides you with an area for seating to enjoy the outdoors at your cabin. A floor made of river rock will blend into a natural landscape. In the center, install a stone fire pit. Climbing roses or wisterias grown up the corner posts provide beauty, color and fragrance while softening hard lines. Some fragrant varieties to choose from include Don Juan, New Dawn and America. Create privacy with outdoor drapes and plants around the outside of the pergola. Intersperse flowering plants like canna lilies, peonies, primrose and lily-of-the-valley with evergreen shrubs, such as junipers and rhododendrons.