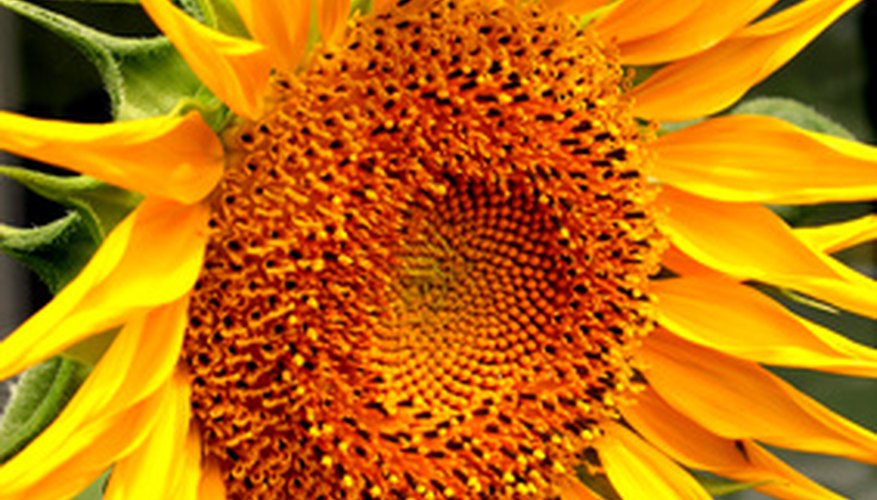 Doves and other birds love the seeds of the annual sunflower (Helianthus annuus). Using sunflowers to attract birds to your garden is about more than just birdwatching. Of the 200 bird species common in gardens and farms, 190 of them may be beneficial for the control of insect pests, according to Kathryn Sieving, an agricultural sciences professor at the University of Florida. Plant sunflower seeds to add color and bird life to your landscape and potentially reduce pest problems.
Pick a garden site. Sunflowers are hardy and will grow in all types of soil, including clay soils, according to the University of Arkansas, but they do require full sunlight. If you're trying to attract doves for birdwatching, select a plot near a window. If you want to experience the potential pest control effects of birds, choose a plot near your vegetable garden or ornamental beds.
Breakup the soil to a depth of 6 to 8 inches with a garden spade. Stir in a couple inches of aged compost. This increases the soil's nutrient levels and helps the dirt absorb and retain moisture.
Plant the sunflower seeds. Bury the seed approximately an inch in the soil. If you're growing more than one sunflower plant, separate giant sunflower varieties by approximately 24 inches and dwarf varieties by approximately 12 inches, according to the University of Minnesota.
Water the planted sunflower seeds. Apply water twice a day to moisten the soil to a depth of a couple inches. The University of Minnesota says the sunflowers will sprout within 10 days. Reduce watering to once a day, moistening the soil to a depth of 6 inches.
Feed the doves and birds with the mature sunflower blossoms. Sunflower blossoms can either be left on the plant to feed the doves immediately, or harvested for future use. To harvest, cover the flower with cheesecloth as soon as the flower's petals have fallen off. Secure the cloth with garden twine. Once the back of the flower has turned brown, cut off the flower head and rub your palm over the face of the flower head to dislodge the black seeds. If you don't use cheesecloth to protect the flower, the doves will start feeding on the seeds as soon as they mature.
Things You Will Need
Spade

Aged compost

Sunflower seeds

Cheesecloth

Garden twine
Tips
The soil temperature must be a minimum of 50 degrees Fahrenheit for proper sunflower seed germination and seedling development.

Collected sunflower seeds can be poured into a standard bird feeder, either alone or mixed with other types of grain like millet or wheat.
Warning
Some bird hunters grow large quantities of sunflowers for the purpose of hunting the doves that are attracted to the resulting profusion of seeds. If your purpose for growing sunflowers for doves is to hunt them, consult your state's game and fish commission beforehand. Some states have strict laws concerning crop manipulation and baiting animals, according to the University of Arkansas.