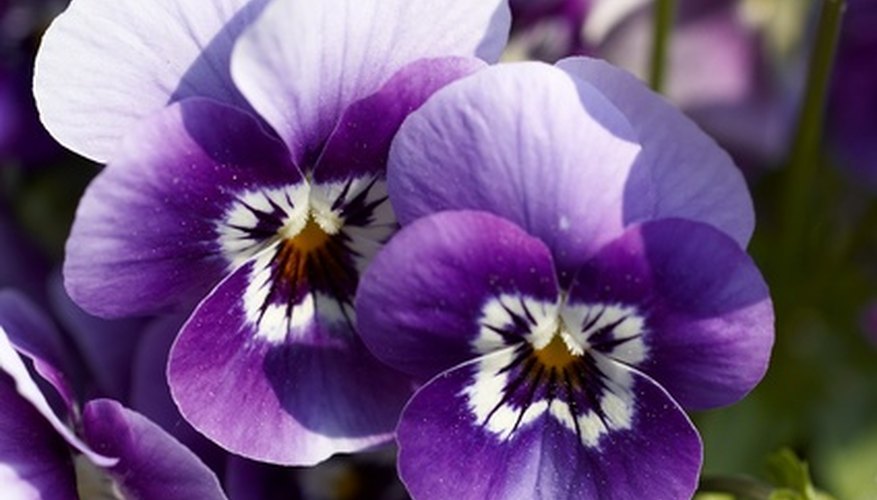 Memorial flowers from a funeral need not be left to wilt. Preserve funeral flowers and transform them into jewelry as a memorial tribute to a loved one. Make a necklace, a broach, a bracelet or photo charms from small funeral flower blossoms. Create a charm bracelet filled with pressed flower charms or hang one large pendant in the center of a necklace. Glue the flower charm onto a pin finding to create a special broach in memory of a special person.
Select small flowers from the funeral arrangement such as rose buds, daisies or pansies.
Trim the blossom from the stem. Place the blossoms between two sheets of wax paper. Insert the package inside the pages at the back of a phone book. Place more books or weighty objects totaling about 20 pounds on top of the phone book. Leave the flowers to press for two weeks.
Remove the pressed flowers from the phone book. Spread them on a fresh sheet of wax paper. Spray the front of the pressed flowers with floral spray glaze. Let the glaze dry. Flip the flowers and spray the back with the glaze. The glaze will stiffen the flowers as well as help them hold their colors.
Remove the back from a photo charm. Photo charms are available in a variety of shapes and sizes from craft and jewelry supply stores. Picture a small photo frame that you can attach to cording or chains to make jewelry.
Insert the pressed flower in the frame. Replace the back. The flower charm is framed and ready to hang.
Open a jump ring with round nose pliers. Slip the ring through the hook on the photo charm. Close the jump ring.
Cut satin beading cord to the desired length of a necklace. Slide the jump ring over the cord.
Dip the ends of the cord into jeweler's glue. Insert one of the wet cord ends into a spring coil. Press the coil over the cord with round nose pliers. Repeat this step to add a coil to the other side of the necklace strand.
Attach one section of the clasp to either end of the spring coil with a jump ring.
Things You Will Need
Scissors

Wax paper

Phone book

Weighty objects

Floral spray glaze

Photo charms

Round nose pliers

Jump rings

Satin beading cord

Jeweler's glue

Spring coils

Clasp