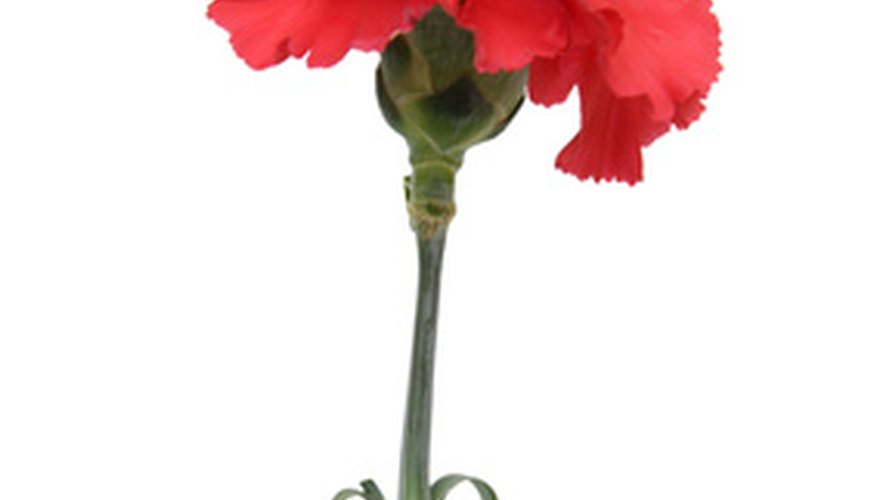 Red flowers convey strong emotions. They represent romance and deep, abiding love. Besides the traditional and popular red rose or red carnation, dozens of other types of flowers are also available in red. People feel attracted to a garden with red flowers, and the flowers also attract hummingbirds and pollinating insects. Check for red flowering varieties of your favorite garden plants when you buy seeds or plants at the nursery.
Attract Bees and Hummingbirds
Bee balm is one red flowering plant that makes a bright statement in any garden. These perennial plants reach a height of about 30 inches, and they teem with crimson flowers from late spring until frost. As the name implies, bee balm attracts bees. Hummingbirds and butterflies cannot resist the sweet flower nectar. Propagate bee balm plants by making divisions in the spring or fall, or start new plants from seeds.
Plants with Red Flower Spikes
Salvias and snapdragons have flower clusters borne on tall spikes above the foliage. These flowering annuals grow from seed each year. You can pinch back the branches on both salvia and snapdragons to encourage bushiness and more flowers. Each branching tip produces a spike of flowers. Deadhead, or trim off, faded flower spikes on salvias and snapdragons; the plants will continue to bloom all season.
Spreading Plants with Red Flowers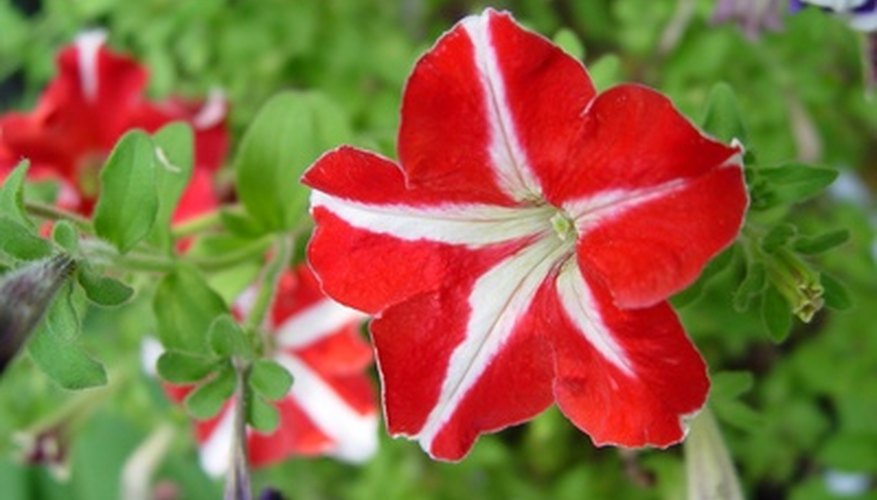 Red petunias make an ideal choice for a low-growing plant with brilliant red flowers. Pinch back petunias to promote branching and prevent legginess. One petunia plant can form a neat mound, or you can combine several plants in a bed or border. Red verbenas are trailing plants that spread in beds or borders, rooting from stem nodes to form a mass of color. Verbenas tolerate dry conditions.
Red Flowers for Shade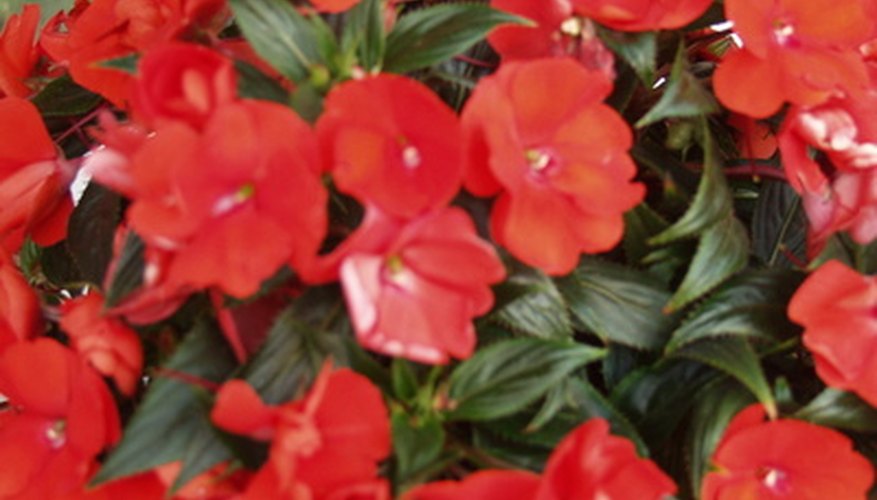 Begonias and impatiens make excellent choices for the shade garden. Both species are available with dazzling red flowers that really enliven a shady area. Ample water and low light enable both impatiens and begonias to produce the best flowers. Begonias and impatiens can serve as bedding plants, but they are also good for containers or hanging baskets. Impatiens grow in a spreading mound, and they can easily create a carpet of color. They do not require deadheading to bloom continuously all summer long.