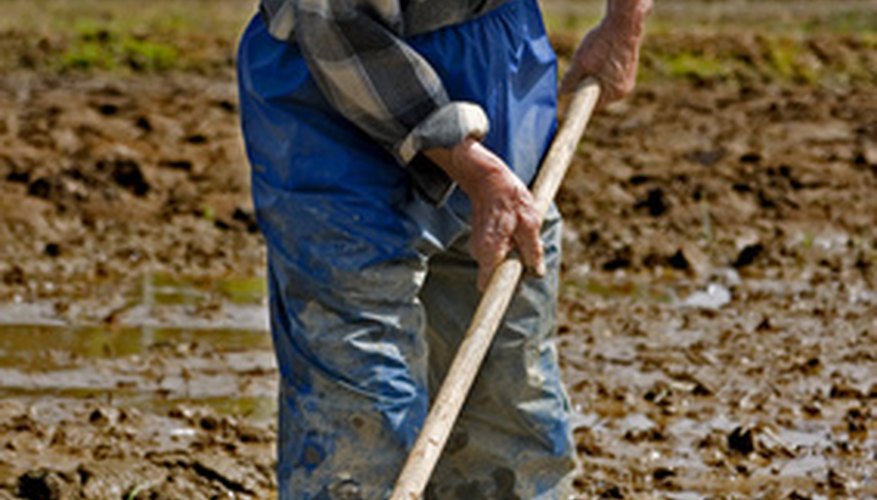 As you use a garden hoe in the garden, it will invariably become dull over time. You can keep your hoe sharper for longer by washing it after each use and storing it properly. When the hoe eventually becomes dull, you will have to sharpen it. The sharpening process is neither complicated nor difficult, and when you finish, your hoe will have a blade ready to cultivate your garden soil.
Place the hoe into a vise if you have one. Position the blade of the hoe so it faces up and tighten the vise securely. If you do not have a vise, you can secure the hoe on a bench by kneeling on it with your body weight.
Stroke the mill file against the hoe blade with a downward, pushing motion. File the hoe on the front of the blade only with the same downward strokes, creating an angle between 30 and 45 degrees on the blade. Stop filing when the hoe blade is satisfactorily sharp.
Stroke the file down the other side of the blade once or twice to remove residual roughness that occurred from the sharpening.
Remove the hoe from the vise (if applicable) and test it in the soil. You should notice a measurable difference in sharpness as it cultivates the soil.
Things You Will Need
Garden hoe

Vise (optional)

Mill file (with handle)
References